HPCA performs puja at rain deity Indru Nag ahead of ODI
Teams arriving on 10 March for 12 March day and night ODI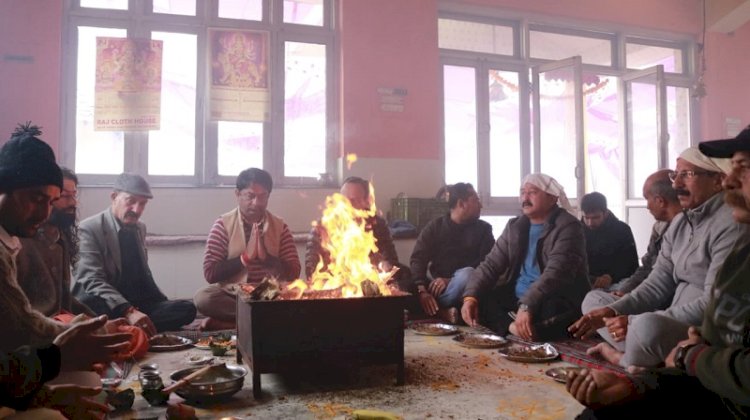 Dharamshala: It is third continuous day of rain in Dharamshala. HPCA is hosting a ODI match at Dhahran manuals on 12 Match between India and South Africa. 
The weather department latest forecast is showing 12 March a wet day. Last time when both these teams met here for a T20 on September 15, the match was washed out without a ball was bowled here in HPCA stadium. Fearing another rain threat, a high level delegation of HPCA performed, local rain deity Indru Nag's pujja (worship) today in its shrine top the hill in Dharamshala. 
The following members were present in the puja:Sumeet Kumar Sharma - Hony. Secretary HPCA; Avnish Parmar -Hony. Treasurer HPCA; Vishal Sharma - Member Apex Council HPCA; Prem Thakur - Director HPCA; Yudhister Katoch - Member HPCA; Tejwant Singh Negi - Member HPCA; Col. H.S. Manhas (Retd.) GM Administration HPCA and Sunil Chauhan, Chief Curator HPCA.
Both the teams are arriving here on 10th March for the 12th March day and night ODI.