How in today's art world tantricism wrongly associated with sexuality
Speaker spoke in detail during special lecture held at PU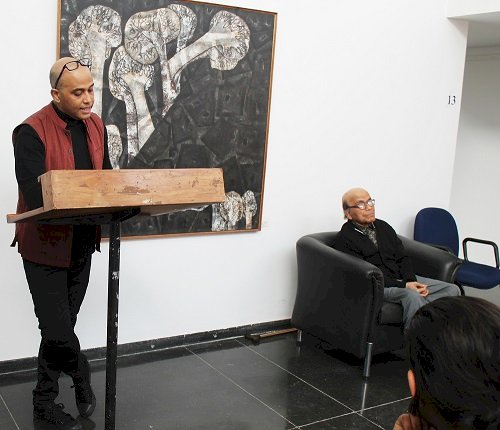 Chandigarh: Department of Art History and Visual Arts, Panjab University, Chandigarh organized a special lecture on The Pseudo Intellectual Middleman of Art by Professor D.C. Bhattacharya, Eminent Art Historian and Indologist, here today. 
He spoke about the traditional and modern concepts of art in context of the tantric Buddhist art. He lucidly explained the concepts to the audience. He spoke about how in today's art world tantricism is wrongly associated with sexuality.  He further emphasized the need for artists to understand the importance of reading the textual sources.
The lecture was attended by art lovers of the tricity along with students and researchers. It was a rare occasion to interact with a scholar of such eminence.