How delivery will turn the real estate fate in 2020
In the year 2020, bookings, deliveries and launches are expected to continue unabated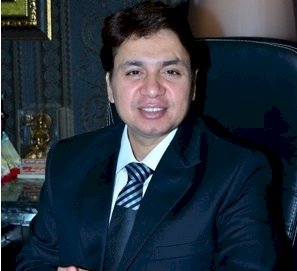 Author.
by Pradeep Aggarwal
The National Capital Region (NCR) area surrounding Delhi, particularly Gurgaon and Ghaziabad, is projected to witness a growth in commercial and retail sectors as developers prepare to deliver flats booked by homebuyers particularly in the second half of the last decade.
The Signature Global group, a premium name in real estate, has launched 15,173 units under Haryana Affordable Housing Scheme & Deen Dayal Jan Awas Yojna & 7.5 lakhs Sq. Ft. approx. of commercial too which includes 1 Lakh Sq. Ft. Signature Global Mall in Vaishali. The company has  delivered 1820 units till date and set the delivery target of 2800 units under Haryana Affordable Housing policy in Gurugram by end of this year, making it 5001 units in total to delivered by 2020.
Thousands of end-users are expected to move into these housing hubs once Signature Global group begins handing over possession of units which is expected to begin this year. As housing hubs begin to get populated, there will be an increase in the need for retail spaces including malls, departmental stores, movie theatres, shopping complexes, entertainment zones, restaurants, bars, marts and gaming zones.
Connectivity to the affordable housing hubs in Sohna and Raj Nagar Extension, Ghaziabad has already improved with the commissioning of a few road, highway and metro rail infrastructure projects. The housing hubs are expected to be better connected to the national capital territory of Delhi in the near future as more and more road and metro rail projects begin getting commissioned.
Gurgaon is set to become a huge hub for affordable housing following completion of the Delhi-Mumbai Industrial Corridor (DMIC), a road project connecting the national capital of the country with that of its financial capital. Over 60 per cent of Haryana will fall under the influence zone of the DMIC with neighbouring districts of Gurugram set to become industrial and investment hubs. Two industrial areas and one investment zone have been planned in Haryana under the DMIC project: the Faridabad-Palwal Industrial Area, the Rewari-Hisar Industrial Area and the Manesar-Bawal Investment Region. Employees and industries and investment hubs that are due to be set up in these zones will naturally look forward to Gurgaon as their housing destination due to better standards of living in the city.
In Gurgaon, the Badshahpur-Sohna Road project is expected to get completed in the year 2022 which will make transportation a lot easier to various parts of Gurugram and other parts of the national capital region in turn. The project has been undertaken by the National Highways Authority of India (NHAI) in two phases: the first phase having a length of 6 km and the second phase running into 12.72 km.
The Dwarka Expressway or Northern Peripheral Road is also expected to boost Gurgaon's connectivity with Delhi thereby increasing the scope for growth in housing, commercial and retail realty in the NCR. The road is an eight-laned 27.6-km-long controlled access highway that has been undertaken by the NHAI with April 2021 as the targeted date of completion.
As an affordable housing hub, Raj Nagar Extension in Ghaziabad looks to benefit most from the Hindon Elevated Road which was opened in April 2018. This road has greatly reduced travel time between Delhi and Raj Nagar Extension. In 2019, the second phase of metro corridor in Ghaziabad between Dilshad Garden and New Bus Stand was also thrown open to commuters. In addition, the Delhi Metro Rail Corporation (DMRC) has plans for extending two existing metro corridors in Ghaziabad which augurs well for affordable housing as well as commercial and retail realty business.
Possession of residential units to homebuyers in various projects in these townships, particularly in the affordable housing segment, which are under different stages of completion are being planned this year. Concurrent demand for retail and commercial spaces is projected in the areas which will in turn push overall growth in the real estate market.
Despite the slow overall growth of the real estate sector, a study has found that housing sales recorded a modest four to five per cent increase in seven top cities of the country. As per the same study, affordable housing units accounted for nearly 40 per cent of the total number of new launches. New housing launches witnessed 18 to 20 per cent annual growth in these regions during the calendar year 2019.
In the year 2020, bookings, deliveries and launches are expected to continue unabated in the affordable housing sector particularly because of government impetus.
Existing infrastructure available for meeting retail and commercial needs of the high density of population in housing hubs will fall far short of mark. The nearest commercial and retail hubs are also located at distances that cannot be traversed everyday to meet daily needs of end users. Commercial spaces in the vicinity of the affordable housing hubs will be preferred by families that begin to settle in these residential apartments. This will spur a fresh demand in retail and commercial and retail leasing activity that can bring about a full turnaround in the real estate sector.
Commercial realty attracted the maximum private equity investments in the previous year, totalling nearly USD 3 billion in the first three quarters. This trend is expected to continue in the year 2020 which will partly suffice for growth in the real estate market. In the retail sector, vacancy levels have come down to 14 per cent in the calendar year 2019. Approximately 7 million square feet of retail space is expected to enter the market in the year 2020 thereby contributing to the overall robust growth of the real estate sector in India.
 
(Pradeep Aggarwal is Founder & Chairman, Signature Global and Chairman, National Council on Affordable Housing, ASSOCHAM)