Hotel Novotel's Food Exchange, unveils signature dishes and drinks to add flavour to festive mood
Designed aesthetically to gel with the core beauty of Chandigarh, Hotel Novotel is fast emerging as the most sought after point for foodies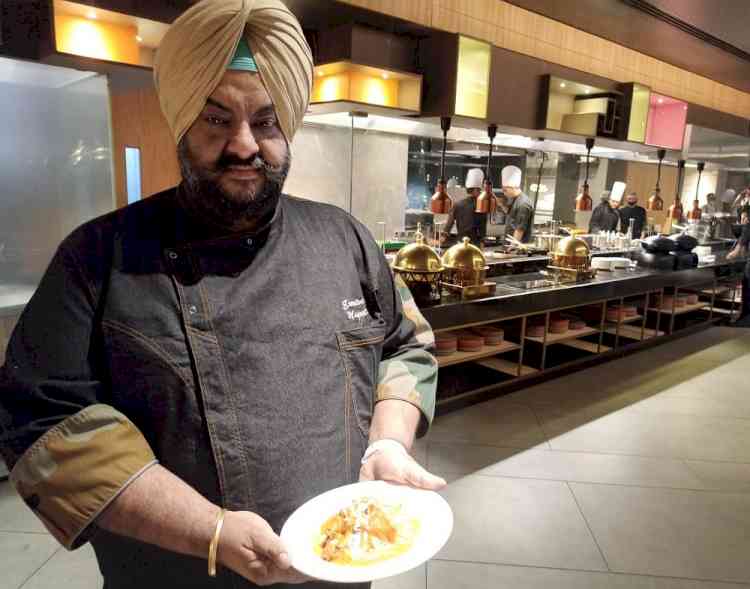 Chandigarh, December 18, 2021: From 'Do Din Di Daal', 'Atta' Chicken, and 'Balti' Meat to the 'Mastani' mocktail -- City Beautiful's Hotel Novotel Tribune Chowk has unveiled a range of mouthwatering dishes and a variety of cocktails & mock-tails to make the festive moments more memorable. 'Food Exchange' the multi cuisine restaurant housed in Hotel Novotel has announced lip smacking signature dishes and enticing drinks both – mock-tails and cocktails – which don't only ensure value for one's wallet but also satiate one's appetite through sumptuous offerings.
"Hotel Novotel in its effort to make the festivities in the run up to Christmas & New Year's more exciting is focusing a lot of attention on creating a memorable culinary experience for food aficionados.  Our 'Food Exchange' restaurant has on offer a well-crafted bucket of delectable delights, lofty mock-tails and cocktails, which are not available anywhere in the tricity or the region. It is a part of our philosophy that Hotel Novotel must offer the best to food lovers of the region," said Ashish Battoo, GM, Hotel Novotel.
Talking about different cuisines on offer and the way these are prepared, Executive Chef Tikka Manpreet Singh said, "Recipes are specially formulated and are differently designed for all signature dishes so that they stand apart from regular offerings."
Tikka Manpreet added," I personally purchase the best masalas & spices and then these are hand-pounded to  enhance their flavors and aroma."
The hand-pounding is done using traditional 'Silbatta' and 'Kundi Sotta' to preserve the traditional process.
Not only Indian the restaurant is a paradise for food lovers as it also has a wide array from Pan Asian & Continental  cuisines. What's more, it also boasts of a unique genre of 'modern cuisine of Pan Asian' too. 
"Signature cocktail collections include creatively named cocktails like 'A French in Chandigarh'; 'Melted Garden', & 'NRI' among others.   In Mock-tails we have tasty treats including a refreshing and uniquely named concoction 'Mastani' among many more."
The Executive Chef said that Signature dishes include 'Balti' meat, Broccoli ginger soup, 'Do-din-Di-Daal', and 'Atta' chicken. 'Do-Din-Di-Daal' is made by following a two-day long process of making black daal. First day, it is rubbed and kept overnight in a simmering tandoor. Next day it is given 'tadka' and is again kept in the 'tandoor' for cooked for hours. It is a unique dish in its own way, said Chef Singh.
Sharing the unique selling proposition (USP) of Food Exchange, Ashish Battoo said, "We have 220 covers -- 123 inner and 70 in an alfresco setting. There is one private dining room in the outside deck. Breakfast, lunch or dinner, all food is prepared live in front of the guests. We have three live kitchens."