Hotel and Restaurant Association of Northern India hosts its 36th food safety supervisor training session 
Event held in New Delhi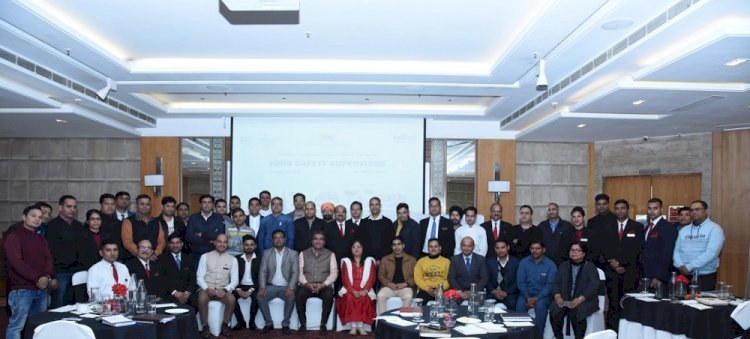 New Delhi: Hotel and Restaurant Association of Northern India today organized the 36th Food Safety Training & Certification (FOSTAC) programme in New Delhi. The objective of the session was to train the hospitality aspirants in food safety. The full strength of a class with 40 participants attended the training session.
 
The faculty of the session was Mr Vikas Gupta, Professor, Amity University Noida who informed the participants on various aspects and procedures to keep food safe and the policy framework pertaining to the FSS Act and law.
 
"I would like to thank HRANI for this initiative. The workshop was very informative and comprehensive. It will go a long way in instilling awareness on food safety," said Suresh Kumar Rohila, a participant from The Umrao.
 
"It was heartening to see a good turnout of HRANI members in the session. Food safety has assumed a crucial role in the wake of increasing urbanization, pollution and changing lifestyles of population," said Surendra Kumar Jaiswal, President, HRANI.
 
"We have been conducting the FOSTAC Programmes for the last 3 years in different cities of Northern India. The next three training programme are scheduled in Jodhpur on March 14th & 15th at Chandra Imperial & in Shimla on March 28, 2020, at The Oberoi Cecil respectively. We plan on continuing to host these programmes in series so that maximum hospitality professionals from our member units can benefit from it" said Renu Thapliyal, Secretary-General, HRANI.
 
Hotel and Restaurant Association of North India (HRANI) is the lead Training Partner for the organized sector in Northern Region empanelled by the Food Safety and Standards Authority of India (FSSAI). HRANI has been doing the Food Safety Supervisor training and Certification (FOSTAC) programs in all nine states on a rotation basis to facilitate the members of the association.