Host Analytics is to expand R&D Presence in India and to invest USD 25 million in next three years
Author(s): City Air NewsRon Baden, Dave Kellogg, Sanjay Vyas of Host Analytics. HYDERABAD, AUGUST 28, 2017: Host Analytics, the leading provider of scalable, cloud-based enterprise performance management (EPM) solutions, today announced...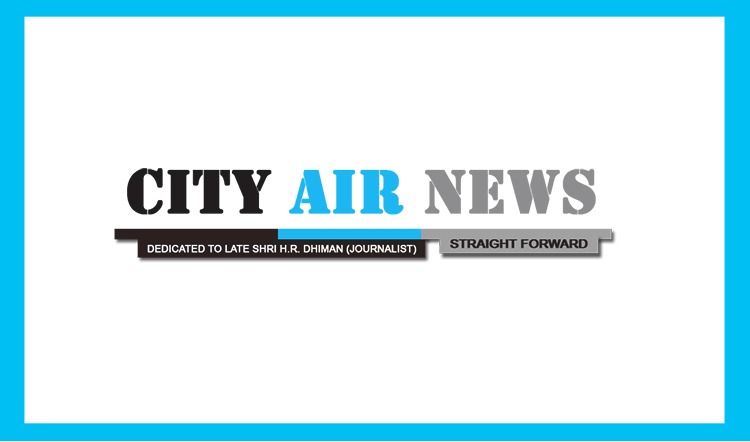 HYDERABAD, AUGUST 28, 2017: Host Analytics, the leading provider of scalable, cloud-based enterprise performance management (EPM) solutions, today announced that it plans to expand its R&D bases in India at Hyderabad. And will invest USD 25 million in the R&D Center and scale up its engineering workforce over the next three years.
Addressing the Press Conference here in Hyderabad on Monday its CEO Dave Kellogg said that the plans are on the anvil ot double its office space in the present location to 30,000sft and increase India headcount from present 150 to 300 to strengthen business growth.
We signed a lease to more than double the size of its Hyderabad research and development (R&D) center located in the southern Indian state of Telangana. The larger space will accommodate the company's continued expansion plans Dave Kellogg informed.
Ron Baden, Chief Product Officer and Sanjay Vyas, Senior Vice President of Engineering and TechOps address press conference along with Dave Kellogg.
We are currently Located at 18 iLabs Centre, Building 3, Madhapur, Hyderabad, the 30,000-square-foot R&D facility will provide increased capacity for engineering, product testing, research and development. The expansion will also support the company's growing portfolio of partners and customers in the region informed Sanjay Vyas.
Host Analytics is the leading provider of scalable cloud EPM. We have raised over $ 100 milion in captial. We have over 650 customers and 40,000 users in 90 countries. Host Analytics clients include GSK, NEC, Bose, Abbott, Swissport, Pinterest, fitbit, LazBoy, True Religion, Burlington and others, informed Ron Baden Chief Product Officer
Host Analytics is a leader in the $4.5 billion EPM market. EPM market is part of the US D 16.98 billion business intelligence market in the world. The global big data analytics market is put at $200 billion. We continue to invest in cloud EPM Innovation, informed Dave Kellogg.
"Because Host Analytics was founded simultaneously in India and the U.S., our long history in Hyderabad and the dynamic business environment that has emerged in recent years make expansion in the region a strategic imperative in the next phase of product engineering growth," said Dave Kellogg, CEO of Host Analytics. "This announcement demonstrates the success we've seen already,our continued commitment to India,and the company'sdistributed R&D strategy moving forward."
Host Analytics currently employs more than 150 R&D personnel in Hyderabad which includestop engineering and development talent for cloud EPM software. This talent covers major disciplines ranging from UX and UI, software development, product management, performance engineering, quality assurance, technical operations, customer support, and professional services.
"We have a very talented team in Hyderabad with a strong culture of innovative collaboration and engineering excellence," said Sanjay Vyas, SVP of Engineering and TechOps at Host Analytics. "We combine Silicon Valley best practices—such as agile development, advanced tools, and periodic hackathons—with top-quality hires, including a team member who achieved 64thplace out of 206,000 entrants in the TechGig Code Gladiators 2017 contest, to drive amazing results out of this center."
The company intends to scale-up its engineering workforce and will recruit more than 150 professionals with R&D and design expertise in cloud EPM, hiring across technology, design and operational roles with new workforce entrants from top engineering schools such as IIIT, IIT,and BITS.