Honesty shop at DCM Presidency School
Students take integrity pledge too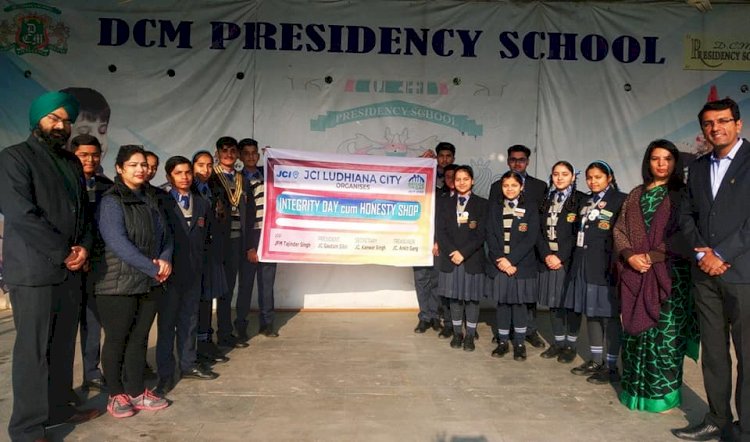 Ludhiana; To inculcate the values of honesty and integrity, an Honesty Shop was opened in DCM Presidency School in support of JCI Ludhiana City. 

The President of JCI Mr.Gautam Sikri, Secretary Mr.Kanwar Singh & Joint Secretary Ms.Harpreet Kaur was also present during the opening.
In a special assembly, the students took an Integrity Pledge too.
Principal Ms.Rajni Kalra said that the most important quality a student can ever develop that will enhance every part of his life, is the value of integrity.