Home Science students rock in various online inter-college competitions
Principal of the college, Prof. Sudha Katyal, applauded the students for their hardwork and never dying spirit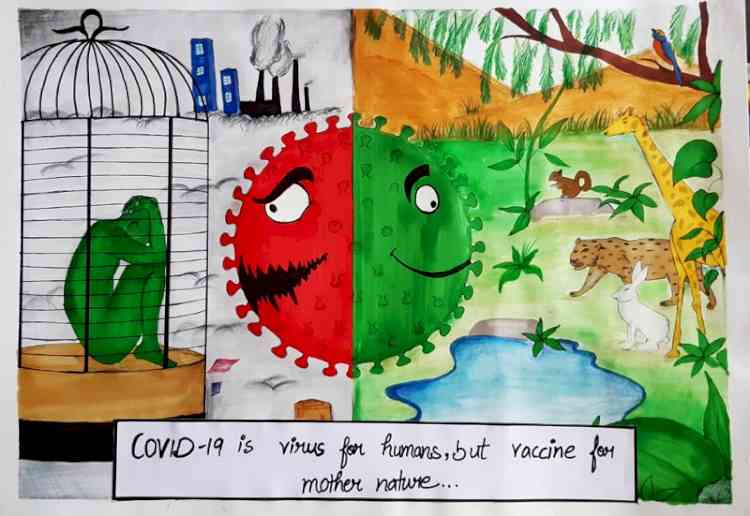 Chandigarh: Besides the coronavirus pandemic that has morphed a number of crucial months of study for the students, home scientists do not lag behind in showcasing their knowledge and artistic skills during a number of online inter- college competitions organized on this day of 'World Environment Day'.
In the bookmark making competition organized by MCM DAV college, Mallika Malik of B.Sc Home Science bagged first prize, Reet of B.Sc Home Science-II bagged the second prize while Priya Yadav(B.ScH.Sc-II), Ishita Singh (B.ScH.Sc- III), Rashmita Subba (B.ScH.Sc- III) and Muskan Sadera (B.ScH.Sc- II) won consolation prizes.
In Poster making competition organized by Post Graduate Government College-46, RashmitaSubba of B.Sc Dietetics-3rdyr was the first runner up.
In addition to this, Priya Yadav of B.ScH.Sc-II was the second runner up in the poster making competition organized by Sri Guru Gobind Singh College, Sec-26, Chd.
Government Home Science College also organized an Intercollege Digital Collage making competition on the theme 'Nature healing itself and COVID-19' for which more than 50 entries have been received from a number of colleges.
Principal of the college, Prof. Sudha Katyal, applauded the students for their hardwork and never dying spirit. She motivated the students to actively participate in more upcoming events. She also sensitised the students about the importance of bio-diversity and its role in human survival.