Home Science College collaborates with Nestle to organise Healthy Snack Making contest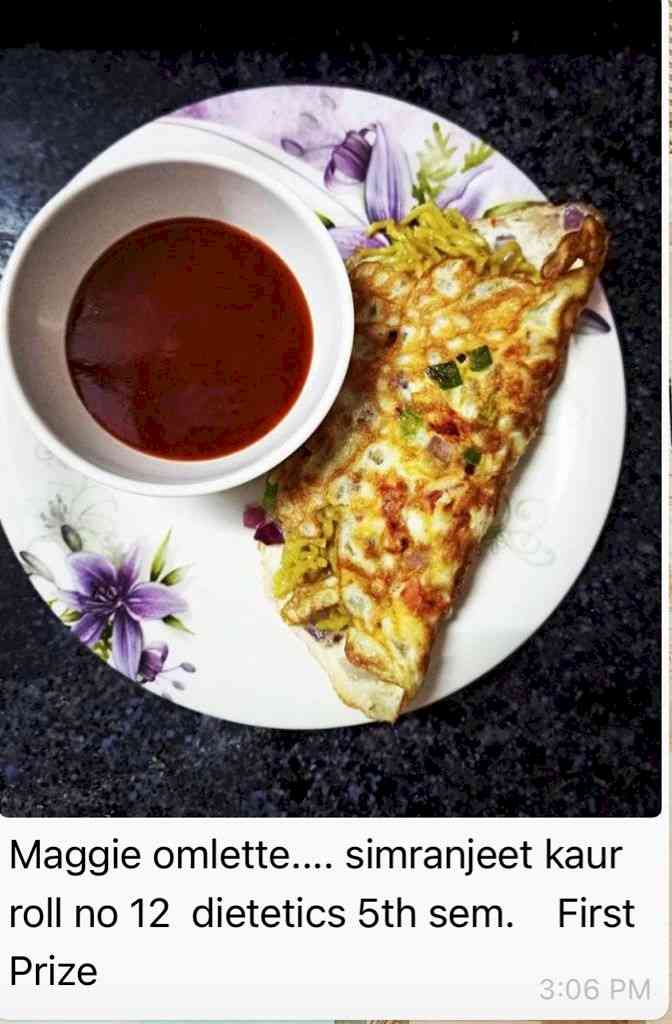 Chandigarh, September 19, 2021: In continuation with ongoing celebrations of Poshan Maah, Government Home Science College, in association with Nestle, organized a Healthy Snack-making Contest for Pre-School Children from Sept 13, 2021 to Sept 15, 2021. The contest witnessed a huge response from various participants across different colleges. More than 30 students participated and demonstrated innovative snacks like Maggie parantha, dumplings, omellette, vegetable noodle sandwich and noodle soup etc. These recipes were made keeping in mind fussy and picky eaters.The result of the contest was declared on Sept. 17 2021. Recipes were judged on the basis of nutritious content, creativity, uniqueness, ease of preparation. First prize was bagged by Ms. Simranjeet Kaur (B.sc, Dietetics), Government Home Science College, Chandigarh; second prize was awarded to Ms. Shradha Duggal (M.Sc., Foods and Nutrition, 3rd semester), Government Home Science College, Chandigarh; Recipient of third prize was Minal Bansal (B.A. 1st year), R.R. Bawa D.A.V. College, Batala; winners of consolation prizes were Riya Garg (B.Sc. Home Science 3rd semester), Government Home Science College, Chandigarh; and Harmanpreet Kaur (B.Sc. Medical 3rd semester) of RR Bawa College, Batala. 
Principal Professor Sudha katyal congratulated all the winners and appreciated the efforts of various participants in presenting innovative recipes for preschool children. She added that such contests help in creating healthy eating habits among pre school children.