HIT, only if you must. But never hit soft
Author(s): Joginder SinghThe Author. The Jammu & Kashmir Government cannot even pay the salaries of its employees without Central aid. Yet, the Centre does not push these advantages. It continues to appease divisive elements The beauty...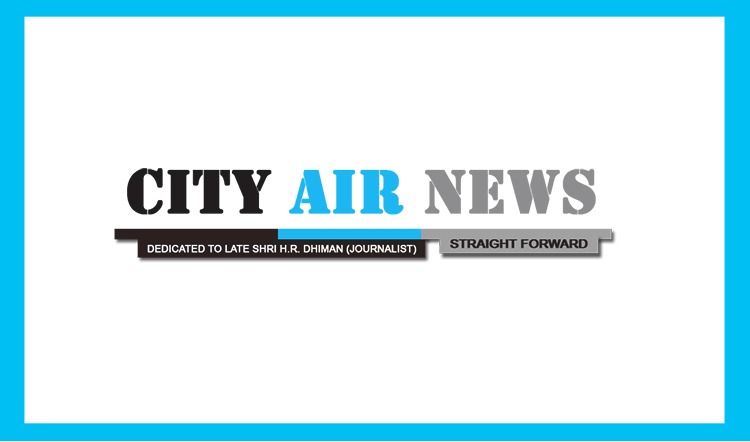 The Jammu & Kashmir Government cannot even pay the salaries of its employees without Central aid. Yet, the Centre does not push these advantages. It continues to appease divisive elements
The beauty of democracy is that even the devil can cite the scriptures and get away with it. Furthermore, all kindness flows for the devil who appears in society in the form of criminals, murderers and, yes, terrorists. And then there are those, whose full-time job is to support such people who have committed crimes against society and the nation.
According to the National Crime Records Bureau, a total of 1,455 convicts were given the death penalty between 2001 and 2011 — that is, an average of 132.27 convicts who were sentenced to death every year in those 10 years. During this period, Uttar Pradesh, handed down 370 death sentences followed by Bihar (132), Maharashtra (125), Karnataka and Tamil Nadu (95 each), Madhya Pradesh (87), Jharkhand (81), West Bengal (79), Delhi (71), Gujarat (57), Rajasthan (38), Kerala (34), Odisha (33) and Haryana (31). But not even a handful of these convicts were actually hanged. In fact, the hangman's noose has only been put around eight criminals since 1992. Also, between 2001 and 2011, the death sentences of 4,321 convicts were commuted to life imprisonment. The highest number of commutations was in Delhi (2,462) followed by Uttar Pradesh (458) and then Bihar (343).
The manner in which death sentences are carried out (if at all) or overturned leads to a mockery of the law. It also sends the message to criminals and terrorists that India is a soft state, where you can commit any crime and then live off the tax payers' money. Our leaders make bold speeches calling for stern action to be taken against terrorists. However, all actions are ultimately seen through the prism of vote-bank politics. Consequently, it takes years to punish those who commit anti-national activities. India has been following a policy of laissez faire and hoping that all problems, be it jihadi terror or crimes against women, will solve themselves. India's leaders may claim that this country is a superpower in the making, but the fact is that it is still one that can be pushed around.
Theodore Roosevelt had rightly said: "Don't hit at all, if it is honourably possible, to avoid hitting, but never hit soft." The basic problem here is that India is willing to strike but it is afraid to wound. A terrorist is hanged 13 years after he planned an attack on Parliament and in response, Kashmir Valley, which has been ethnically cleansed of minorities, goes on a strike to express its sympathy for the convict. So-called human rights activists, most ensconced in the safe environments of Government commissions and committees in the national capital, scream their lungs out against the death penalty. But they forget that human rights is not the reserved property of terrorists. What about the many innocent victims of that same terrorist? Did they not have any human rights? What kind of a perverted sense of justice is this?
A father kills his son in a fit of rage, a rapist rapes a helpless girl and then kills her, a husband kills his wife, cuts her into pieces and then roasts the remains in a tandoor. Does anybody really believe that the death penalty in their cases is not more than justified? I wonder if so-called human rights activists lose a loved one at the hands of the terrorist, would they still maintain the same stand on such issues?  The country is engaged in a life-and-death battle with the terrorists, and we still have such human rights activists becoming unpaid advisers to the Government. Such people seem to work on the basis of the assumption that victims have no rights while all the rights are preserved for criminals alone.
The Government has given numerous concessions to those who had migrated from Kashmir to Pakistan between 1988 and 1989 to train as terrorists and then spread anarchy in their home State. The Government has allowed some of these trained terrorists to return to their homes in Kashmir on the ground that they have had a 'change of heart'. Yet, no gadget has been invented in the world so far, that can assess such a 'change of heart'. Consequently, today, not only has violence become a way of life in Kashmir but it has also turned the Valley into a theocratic region with bans on music, cinemas, videos and beauty parlours. Both the State and the Union Government are mute spectators.
India, being a secular state, does not subscribe to any particular religion or mode of living. Everybody is guaranteed the same Fundamental Rights under the Constitution. Only Kashmir valley has been allowed to turn into a theocratic state where the writ of the Government hardly runs. What can be more disastrous than the fact that terrorists have abducted many sarpanches in Kashmir and killed some of them?
Yet, this is not entirely surprising, given that those who sympathise with separatists are given state security which they do not deserve by any stretch of imagination. Further, the terrorists and their sympathisers are reportedly often called upon by their Pakistani patrons to receive instructions on how to better promote their devious agenda. However, this has not changed the Government's strategy of doling out one concession after another, be they in the name of development or supposedly for the sake of creating jobs. Now, contrast this to what the Chief Minister of Jammu & Kashmir recently said in the State Assembly. Mr Omar Abdullah stated: "Kashmir is an issue between two neighbours. It is an international issue… It is a political issue and cannot be addressed through development, employment or good governance."
Clearly, for the State regime, only Kashmir valley (minus the minorities) matters. Terrorists and their supporters have hijacked governance in that State, as can be seen from the response to Afzal Guru's hanging. Also, let us not forget that, as subversive elements went on a rampage following Afzal Guru's hanging, police and paramilitary were prohibited from opening fire to rein in the mobs, rendering the former as easy targets.
Having been the head of the paramilitary force in Kashmir, I know how easy it is to mobilise mobs in a place like Srinagar, where nearly a 1,000-odd mosques, have been connected through loud- speakers. During my posting in the valley, only one Governor had the courage to disconnect all loud- speakers to bring peace to the city. But, since then, the situation has gone back to being business as usual. The separatists now even release calenders that announce the days on which there would be protests and shops have to be shut. Unfortunately, mainstream politicians in the valley are playing into the hands of the terrorists, as Mr Abdullah's statement that Kashmir has 'acceded', not merged, with India, makes clear.
The State cannot even pay the salaries of its employees, without Central aid. Yet, the Centre does not push such advantages. It want s to appease. The Government should bear in mind that history does not for long entrust freedom to the weak and the timid.