Himachal will award 3 crore to Olympic gold medallists of state: Sports Minister
Forest and Sports Minister of HP, Rakesh Pathania said that the new sports policy of the state has provision that the winner of gold in Summer, Winter or Paralympics, will be given Rs 3 crore award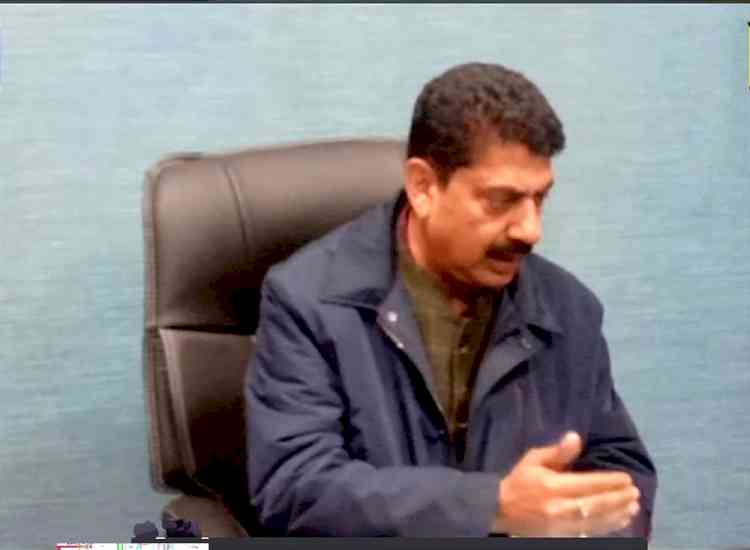 Forest and Sports Minister of HP, Rakesh Pathania.


Dharamsala, January 18, 2022: Forest and Sports Minister of HP, Rakesh Pathania said that the new sports policy of the state has provision that the winner of gold in Summer, Winter or Paralympics, will be given  Rs 3 crore award. The government will give three crores to the Olympics gold medalist, two crores to silver and one crore to bronze. One sports academy will be set up for fifty-five boys and girls at the district level. Pathania while addressing the journalists here said that a player who qualifies for the Olympics will get special assistance. In the first and second class government posts, three percent sports quota will be fixed in each department.
Pathania said that there is a need to touch every sector in the sport. "Right now there is less sports competition in Himachal. Girls are playing mainly Kho-Kho, Kabaddi, Volleyball only . There is a huge shortage of sports hostels. There is a lack of sports activities in schools. There are very few children in sports like athletics, boxing and judo. A lot of work is still needed to make the future of youth in sports. Now the government, education, panchayati raj, sports council, youth club and parents of children will also be involved to promote sports. We shall prepare playing fields through panchayats. Grounds will also be made through the Forest Department. In this, the grounds will be prepared by fencing in the land of the Forest Department," said the sports minister.