Himachal former CM Shanta Kumar does not need escort facility 
Writes to CM to withdraw this facility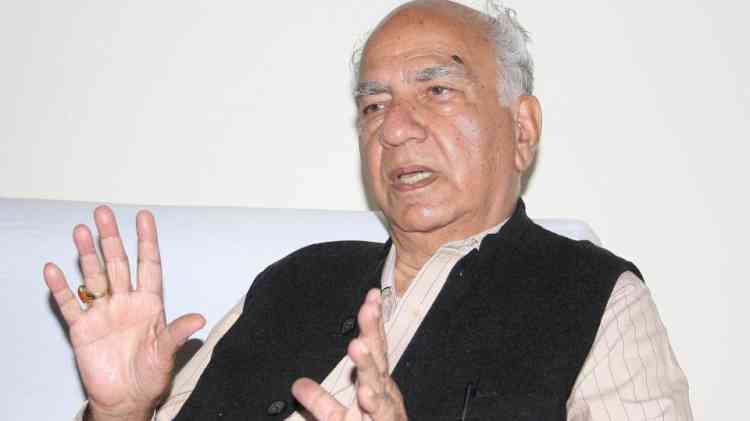 BJP leader Shanta Kumar. (File Photo)
Dharamshala: Ex-CM Himachal Pradesh Shanta Kumar has written to Chief Minister Jai Ram Thakur asking him to withdraw his escort facility from July 1 onwards.
The leader of the Bharatiya Janata Party, ex-MP and former Chief Minister of Himachal Pradesh, Shanta Kumar has said that he has been given many facilities by the government as the former Chief Minister. Due to which, there has been a great convenience for the activities of public interest. He has thanked the government and the Chief Minister of the state Jai Ram Thakur for all these facilities.
Shanta Kumar said, "I am no longer an MP and have been freed from active politics as well, age is also acceptable, therefore I will no longer be touring around. In such a situation, now I do not require an escort facility anymore."
He said that a government vehicle and four employees are here doing nothing. "The expense of lakhs of rupees for this keeps stinging me. So, I urge the government to withdraw this facility as I do not need this at all."
In the letter written to the CM Jai Ram Thakur, Shanta Kumar has requested him to withdraw this facility as soon as possible. "I wish that this facility be withdrawn from July 1, 2020", said the ex-CM.