Hero's look simply stuns me as it is kept very natural yet impactful: Abhishek Nigam
Abhishek Nigam gets candid about his getup in Sony SAB's Hero – Gayab Mode On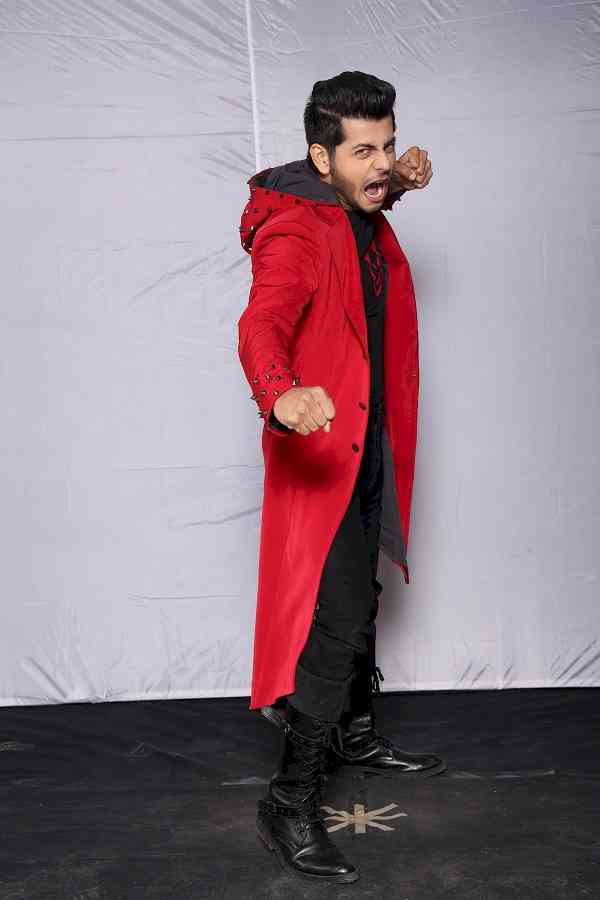 Abhishek Nigam as Hero in Hero- Gayab Mode On.
Brothers in arms, Siddharth Nigam and Abhishek Nigam, are a one-of-a-kind duo in the entertainment industry. The brothers who validate the 'bro code' factor perfectly are currently seen in Sony SAB's Hero – Gayab Mode On.
As the duo continues to woo the fans with their style and charisma, we spoke to Abhishek to understand more about his and Siddharth's various looks in Sony SAB's Hero - Gayab Mode On.
Abhishek Nigam, who plays the role of Veer in the show, said, "There was one particular sequence in the show, where I had to dress up in various characters - as a rockstar, a sadhu and even a lady. Dressing up and acting like a lady on screen was very challenging, but it was one of the best scenes I have done by far. Besides that, I like donning the look of Hero as compared to Veer's look. Hero's look stuns me as it is kept very natural yet impactful."
Talking about Siddharth's look as Shivaay in the show, Abhishek said, "Initially, when Siddharth entered the show, I really loved the look he had with his vest, the tattoos and the cape around his waist. His hair was also styled to perfection for this particular getup and I thought it was a very macho look for Siddharth that suited him well."
Further, talking about the different styles and looks adapted in movies, Abhishek said, "The way Hollywood actors always add swag to their look in their movies like Fast and Furious, Mission Impossible, Knight and Day, is very commendable and likeable because of how simple yet classy they look on screen. I feel Veer and Hero's various looks in the show are like those shown in these movies."