Hero Homes organizes 'Run for a Healthy Living' on Chartered Accountants Day
The top three runners were presented with trophies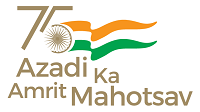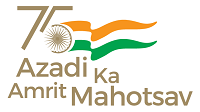 Ludhiana: Hero Realty, the reputed real estate group in the region organized a 'Run for a Healthy Living' in association with The Institute of Chartered Accountants of India on the occasion of Chartered Accountants Day. The Chief Guest of the event- J. Elanchezhian, Joint Commissioner of Police, Ludhiana flagged off the event and appreciated the initiative.
The project by Hero Realty is created with a blend of modernity and sustainability and known for promoting greener and healthier living; in consonance with those values Hero Homes on the Sidhwan Canal road  acted as the starting and ending point for the runs of 2km and 8km respectively.
The top three runners were presented with trophies from the Chief Guest and all the participants received branded T-shirts. The enthusiasm among the runners was commendable, as the runs commenced around 6 am in the morning. Post the cardio run, the runners were provided with nutritious breakfast meals.  All the Covid related distancing guidelines were abided by the participants. Mr.Rahul Manocha, Sales Head, Hero Homes Ludhiana present at the event gave all participants a project tour for the unique development conceptualised and designed on the four themes of Creativity, Sustainability, Fitness and Community. The project is spread over 16.48 acres, it has units in six different configurations comprising 2 BHK, 3BHK, 4BHK & Penthouses.
CA Rajesh Kapoor, Chairman, NIRC of ICAI and CA Rachit Bhandari, NIRC Vice Chairman and Ex-officio were few other dignitaries present at the event. Elaborating more on the event concept, Mr. Nagaraju Routhu, CEO, Hero Realty said, "We are pleased to be the partners with ICAI for organizing this event. At Hero Realty we have always promoted fitness as an important aspect in our projects. Therefore, our efforts will continue to be focused around initiating such thoughtful activities to keep the community engaged."