HERO HIL: Jaypee Punjab Warriors Move to Third Spot with 4-3 Win Over Uttar Pradesh Wizards
Author(s): City Air NewsSimon Orchard from JPW in action against UPW. Lucknow, January 27, 2013: Jaypee Punjab Warriors jumped to the third spot in the points table with a 4-3 win over Uttar Pradesh Wizards in the Hero Hockey India League...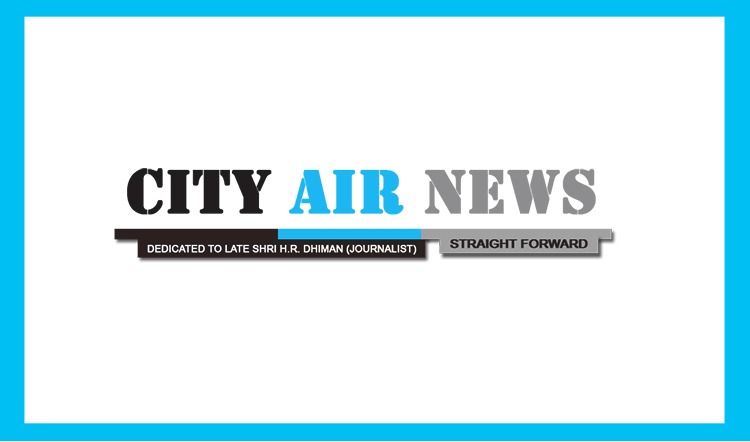 Lucknow, January 27, 2013: Jaypee Punjab Warriors jumped to the third spot in the points table with a 4-3 win over Uttar Pradesh Wizards in the Hero Hockey India League at Lucknow's Dhyan Chand Astroturf Stadium on Sunday.
A brace from SV Sunil, and drag flicks from Jamie Dwyer and Christopher Ciriello, all coming in first quarter, were enough to earn Warriors five points. Wizards' goals came from Sander Baart, Raghunath and Jeroen Hertzberger.
Playing away, Jaypee Punjab Warriors got off to a thrilling start. A brilliant combined team attack was converted into a goal by an ever alert SV Sunil in the second minute to put the visitors 1-0 ahead. Getting a good ball in the right flank, Sunil struck a powerful blow from a narrow angle, beating the Wizards' goalkeeper. And just two minute later, Sunil made it 2-0 with a superb effort.
Warriors just kept attacking the hosts' defence, which was a bit rattled after conceding two goals in the first four minutes. Another smart move in the eighth minute earned Warriors their first penalty corner of the game, and Australian Jamie Dwyer was spot on with his drag flick, increasing the visitors' lead to three goals.
Trailing by three goals, Wizards began to find their feet, making some moves of their own. In the 11th minute, the hosts made a clever move and Sander Baart managed to put Wizards on the scoreboard with a neat strike.
But Wizards' hopes of making a strong comeback were thrashed by the visitors four minutes later. Another good move earned Warriors their second penalty corner, and this time it was the turn of Christopher Ciriello to score from a drag flick, and restore the visitors' three-goal lead.
It turned out to be the busiest first quarter of the tournament so far, and the first to witness five goals.
Wizards came up with a positive frame of mind in the second quarter, but were not able to really put pressure on the Warriors' defence. To its credit, the Warriors' defence held on well to deny the hosts any clear opportunities.
Dharamvir Singh and Jamie Dwyer created some opportunities for Warriors to increase their lead even further, but were denied by some quality goalkeeping.
The third quarter also turned out to be barren, with both teams trying to keep possession.
By the end of the third quarter, Warriors had earned four more penalty corners, but were unable to score on any of them. Wizards did some brave defending against those penalty corners, with rusher and defenders taking body blows at times.
With just five minutes left in the match, it looked like a comfortable win for Warriors. But there were more twists in store. Wizards earned a penalty corner in the 65th minute, and skipper Raghunath hit an unstoppable drag flick to reduce his team's deficit. Couple of minutes later, Wizards' man in form Jeroen Hertzberger made it 3-4 for the hosts, with a quality goal. Hertzberger got a bouncing ball in the right flank, which he calmly controlled and then smacked past the Warriors goalkeeper to keep the game alive. Wizards applied a lot of pressure in the final three minutes, but the Warriors' defence held on well to earn full five points for their team.
Jamie Dwyer, Captain Jaypee Punjab Warriors said, "We had a good game today and the team is looking forward to continue playing in this same way. Our combined efforts are finally showing and very soon we are really happy with our performance".
VR Raghunath, Captain Uttar Pradesh Wizards said, "We will work on the mistake that the team committed today and hope to play well in our upcoming games".
In their next home match Uttar Pradesh Wizards take on Dabur Mumbai Magicians on 2nd February, at the Dhyan Chand Astroturf Stadium at 3 p.m. and Jaypee Punjab Warriors will play Ranchi Rhinos at the Surjit Singh Hockey Stadium on 4th February at 8 p.m.
The Hero Hockey India League is organised by Hockey India with official sanction from the International Hockey Federation (FIH). The inaugural season is being played from January 14 to February 10, 2013 in a home-and-away format. The five franchisee-based teams, consisting of the top hockey players from India and around the world, will compete for the prestigious trophy. Hero Motocorp Ltd. is the Title Sponsor of the league while Airtel is the Associate Sponsor. Star Sports, who is the Broadcast Partner, will be telecasting all matches live.
Tomorrow 28th January, Ranchi Rhinos will play against Dabur Mumbai Magicians at the Astroturf Hockey Stadium, Ranchi at 8 p.m.
HeroGoal of the Day: SV Sunil
Man-of-the-Match: Jamie Dwyer
Final Result:Jaypee Punjab Warriors – 4 (SV Sunil – 2', 4', Jamie Dwyer – 8', Christopher Ciriello – 15') beat Uttar Pradesh Wizards – 3 (Sander Baart – 11', VR Raghunath – 65', Jeroen Hertzberger – 67')