HDFC Ltd opens new office in Suryapet 
Strengthens its presence in Telangana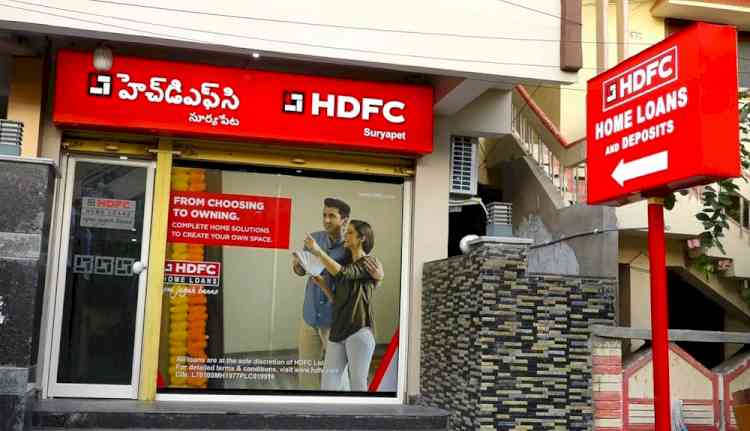 Suryapet: HDFC Ltd, India's premier housing finance company, strengthened its presence in Telangana by opening a new office in Suryapet. This is HDFC Ltd's 19th in Telangana.
 
The new office of HDFC Ltd would be convenient for customers spread across Suryapet and adjoining areas in availing home loans for buying their dream home. The new office is centrally located and customer convenience was given utmost importance while finalizing the new premises.  
The new office will be open from Monday to Friday between 9:30 am and 5:15 pm; Saturdays – 10:00 am to 1:00 pm and will remain closed on 3rd Saturday of every month. 
Speaking on the occasion, Ms. Renu Sud Karnad, Managing Director – HDFC Ltd said, "Suryapet known as the 'Gateway of Telangana' is one of the fastest growing city in Telangana and an important market for us. Suryapet has several small to medium scale industries and with improving infrastructure facilities, real estate market will witness a strong growth in coming years. Lower interest rates, stable property prices and PMAY schemes has made buying a house more affordable. It's a matter of pride that we have this opportunity to further extend our services to customers residing in the areas near our new office and it has always been our endeavour to serve them with the same zeal & commitment."  
Emphasizing further she said, "HDFC has always promoted the concept of home ownership and well recognizes the fact that providing personalized counselling is essential to serve home seekers more effectively. Our new office signifies the importance of the region in the HDFC's network. We aim to reach the large untapped market of genuine home buyers and assist them in making an informed home buying decision."