HDFC Ltd opens new office in Bhimavaram
Relocates its offices in Rajahmundry and Kakinada to new premises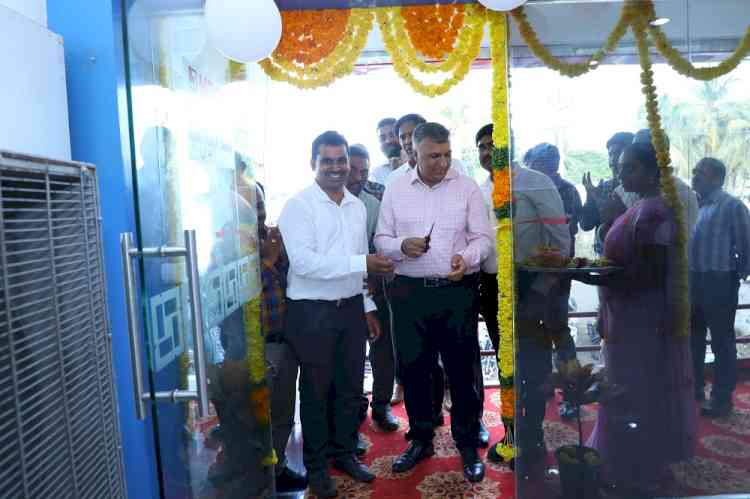 Rajan Tandon Regional Business Head inaugurated the new office at Bhimavaram in presence of other HDFC officials.
Rajahmundry, May 25, 2022: HDFC Ltd, India's premier housing finance company, strengthened its presence in Andhra Pradesh by opening a new office in Bhimavaram. This is HDFC Ltd's 13th office in Andhra Pradesh.
HDFC Ltd has relocated its offices in Rajahmundry and Kakinada to new premises. The new offices are centrally located as customer convenience and comfort was given utmost importance while finalizing the new premises.
The new offices will be open from Monday to Friday between 9:30 am and 5:15 pm; Saturdays – 10:00 am to 1:00 pm and will remain closed on 3rd Saturday of every month.
Speaking on the occasion, Renu Sud Karnad, Managing Director – HDFC Ltd said, "Bhimavaram is the district headquarters for West Godavari district and is well connected to other prominent cities in Andhra Pradesh. Rajahmundry and Kakinada are important agriculture, commercial and industrial hubs in the state. With improving infrastructure facilities in these cities, real estate market will witness a healthy growth in coming years. The demand for housing continues to be from both, first-time homeowners as well as those moving up the property ladder – generally into larger homes. These new offices will help us to deepen our relationship with the customers and in turn will help them to avail home loans conveniently. Lower interest rates and improved affordability augurs well for home buyers."