HATIL opens exclusive store in Mohali 
Second presence in Punjab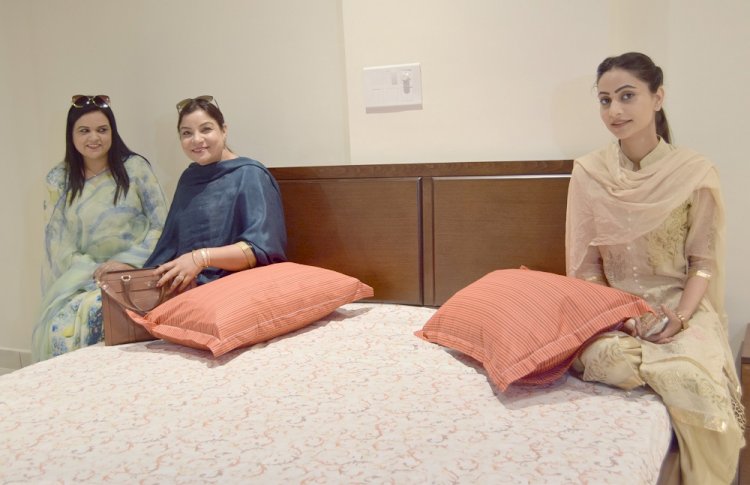 Mohali: Hatil, a leading global furniture company from Bangladesh, specializing in designing and manufacturing furniture for homes, offices and hotels announces another exclusive launch today at Mohali.
The inauguration of Mohali Showroom was done at the hands of Mr. Shafiqur Rehman, Director, Hatil along with the showroom owners Mr. Balwinder Singh Saran – renowned businessman of Chandigarh tricity & Mr Sameer Kumar – established Architect of Chandigarh with more than 30 years of professional experience, Avan Goel managing HATIL India Operations and other dignitaries.
The brand name HATIL stands for elegant, contemporary and affordable furniture.  HATIL is synonymous with superior quality, craftsmanship and post sales service. HATIL's 50 years of accumulated experience in wood processing and furniture manufacturing ensures that our furniture is aesthetically pleasing, functionally superior and durable. There are 21 HATIL stores running across India at the moment and this is the Twenty Second store in Mohali, Punjab. 
HATIL's export coverage includes India, USA, Canada, Australia, Saudi Arabia, Kuwait, UAE, Thailand, Egypt, Russia etc. HATIL does UV Lacquer Finish, which is durable, environment – friendly and free from formaldehyde and hazardous substances. Currently HATIL has the largest wood working factory in South Asia sprawling over 800000 sqft production space and counting.
Speaking on the occasion Mr. Shafiqur Rehman, Director Hatil said, "We are very happy to mark our presence in Mohali which is  fast developing into a modern industrial and commercial city with an international airport, a destination for Home & Office Interiors and furniture.. 
Our slim and modern furniture with Italian lacquer finish has been tremendously successful in Bangladesh and other markets we operate. We are in the process of expanding our capacity further by making a fresh investment in completely German and Italian multiple operation machines and we have a total of 92 showrooms and 5,70,000 sq.ft dedicated single-brand retail floor in India and abroad. 
We are the only Bangladeshi Furniture brand that has a single-brand showroom in Australia, Canada, Bhutan and Nepal. Indian customers have not seen such variety at such prices. We believe that this is the gateway to Northen India and look forward to becoming part of many homes here. We will offer superior design and quality with top-class production. We aspire to grow in India steadily," he further added.
India has been the largest importer of furniture until 2006-2007 importing about 17% of total global export of furniture - a situation that has not changed much as of 2018 for the reasons like furniture has not been seen rightly as a life-style product and thus design innovations remained much classic compared to developments in other parts of the world. 
The industry remained "customer driven" and couldn't adopt the strategy of "driving the customers" through introducing slim, modern, and straight-line furniture. When every life-style segment (cars, phone, laptop, TV, fashion) is getting modern, furniture remained relatively victorian in Indian context. Also Due to complexity of raw materials and processing variety, furniture manufacturing requires sole focus in the business. Thus furniture is generally less successful when it is part of a group of companies. In India, no significant manufacturer has emerged as a majority and approached the industry as unrelated diversification. 
The above analysis draws a sizable market for modern furniture with Italian lacquer finish at Indian price.