Handloom weaving training under Samarth Scheme started in city
During training 25 trainees, 2 Assistant and 1 master trainer will be present for 45 days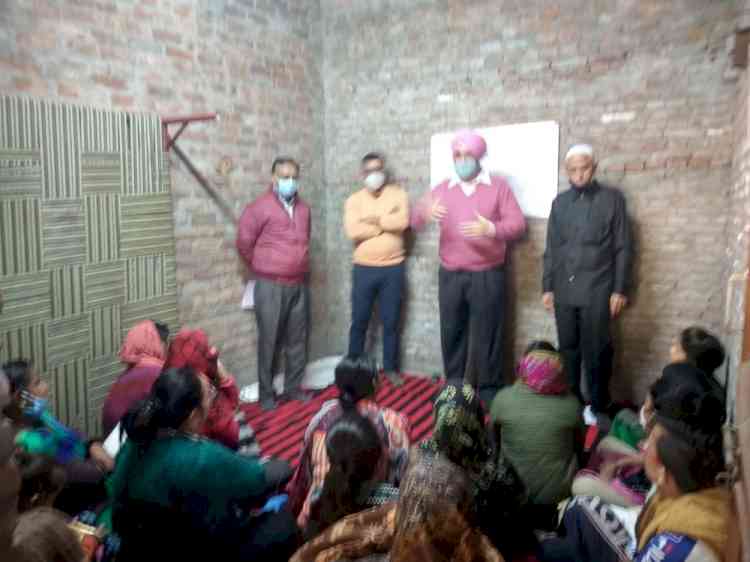 Ludhiana: Today, Weavers Service Centre, Panipat, Office Development Commissioner  for Handlooms, Ministry of Textile, Government of India, started Handloom Weaving Training of 45 days under SAMARTH Scheme for capacity building in handloom sector with assistance of District Industries Centre, Ludhiana in Handloom Weavers Welfare Society, Gulabi Bagh, Tibba Road, Ludhiana.

During training 25 trainees, 2 Assistant and 1 master trainer will be present for 45 days. Trainees will be awarded with stipend of Rs 210 day and Honorium will be given to Assistant and Master trainer. Online attendance system (Bio Metric device) will record the attendance on daily basis during training. A certificate will be given to all trainees after assessment and successful completion of training.

Mr Sukhwinder Rekhi (Functional Manager DIC Ludhiana), Mr. Jitender Sharma (Technical Superintendent in Weavers Service Centre, Panipat), Mr. Shamshad Ahmed (Society President cum Master Weaver) and other Dignitaries were also present on the occasion.