HAIER INDIA INAUGURATES FIRST INDUSTRIAL PARK, INVESTS INR 600 CRORE
Author(s): City Air News(L-R) - Mr. Wang Shicai, Commercial Counsellor of Chinese consulate in Mumbai; Mr. Li Baijun, Economic & Commercial Counselor of Chinese Embassy in India; Mr. Zheng Xiyuan, Consul General of Chinese consulate in...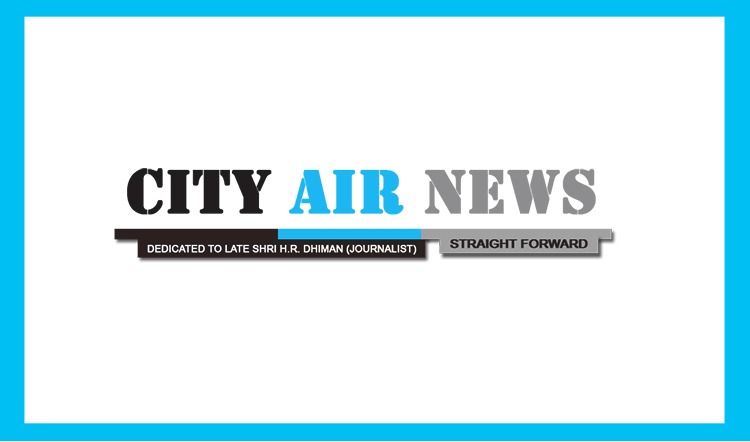 The expanded Haier manufacturing facility in Ranjangaon, Pune will increase domestic production by 322%; and contributing to a boost in employment
Pune, November 16, 2017: Haier, the global leader in Home Appliances & Consumer Electronics and World's Number 1 brand in Major Appliances for the 8th Consecutive Year*, today announced the inauguration of its first Industrial Park in the country, at the official inauguration ceremony conducted in the factory premises in Ranjangaon, Pune. With this new development, Haier will be generating 2000 new direct jobs along with 10000 indirect employment opportunities in the ecosystem. The event was presided by the Hon'ble Chief Minister of Maharashtra, Mr. Devendra Fadnavis, Mr. Liang Haishan, Executive President of Haier Group, Mr. Song Yujun, Managing Director, Haier Appliances India and Mr. Eric Braganza, President, Haier Appliances India. To grace the occasion, other dignitaries such as Mr. Zheng Xiyuan, Chinese Consul-General in Mumbai, Mr. Li Baijun, Economic and Commercial Counselor of Chinese Embassy in India and Mr. Wang Shicai, Commercial Counselor at the Consulate General China in Mumbai, were also present at the event.
The ceremony was held to announce the official opening of Haier's first industrial park in the country in Ranjangaon, Pune. The MoU between Haier Group and the Maharashtra government was signed in the year 2015 in line with Central Government's 'Make in India' initiative, followed by the groundbreaking ceremony in 2016. Haier India has invested a total of INR 600 crores towards the expansion of the facility. With this development, Haier will be more than doubling the production capacity of refrigerator to 1.8 Million units and initiating the production of new categories like, LED televisions, Washing Machines, Water Heaters and Air Conditioners. The industrial park will now enable the brand to manufacture 3.8 million units of the aforementioned products in total.
Along with the increase in production capacity, the establishment of this new facility will also generate employment opportunities in the state of Maharashtra. This will further increase the existing workforce in the factory by adding 2000 new employment opportunities.
In 2015, Haier India won the prestigious 'Make in India Awards for Excellence' under the consumer durable category for its contribution to the growth of the country's economy.
Hon'ble Chief Minister of Maharashtra, Mr. Devendra Fadnavis commented on the occasion, "I'm extremely delighted to see the industrial park ready to start production and I strongly believe that this will have a very positive impact on the industrial investment in the state of Maharashtra. For the state government, an industrial park like Haier's will offer economies of scale with the development of land and infrastructure. It also helps in industrial development while contributing to generation of employment and creation of social infrastructure."
Commenting on the occasion, Mr. Liang Haishan, Executive President of Haier Group said, "India has emerged as one of the most important strategic markets of Haier Group. With its enormous market potential, it is necessary for us to continuously invest, deepen the localized three-pronged strategy, increase the responsiveness and meet users' needs. With Maharashtra being one of the most competitive states in India with its high industrial level and leading economic scale, we're very optimistic of the collaborative growth and opportunities that will arise from our new industrial park."
Mr. Song Yujun, Managing Director, Haier India said "India is one of the key markets for Haier and we have been able to grow at a phenomenal pace in the country in the past 13 years. The optimistic year on year growth signifies the potential that lies in the Indian market and hence gives us an opportunity to further expand operations in the country. Thus, this manufacturing facility lays the foundation for the brand to strengthen its presence in India."
Mr. Eric Braganza, President Haier India added, "The expansion of our existing manufacturing facility in Pune into our first industrial park began in 2015 and today, it is a moment of great pride for us to witness that vision come to fruition. In alignment with the 'Make in India' initiative of the central government, we have invested INR 600 crores enabling us to locally manufacture products across all categories. The opening of this factory will not just scale up the production capacity but will also decrease the overall dependence on imports and simultaneously increase exports from India in the near future."
Date:
Thursday, November 16, 2017