Guru Manish hails GoI for accrediting HIIMS for offering treatment under health insurance schemes
Appeals to provide health insurance for all in Ayurveda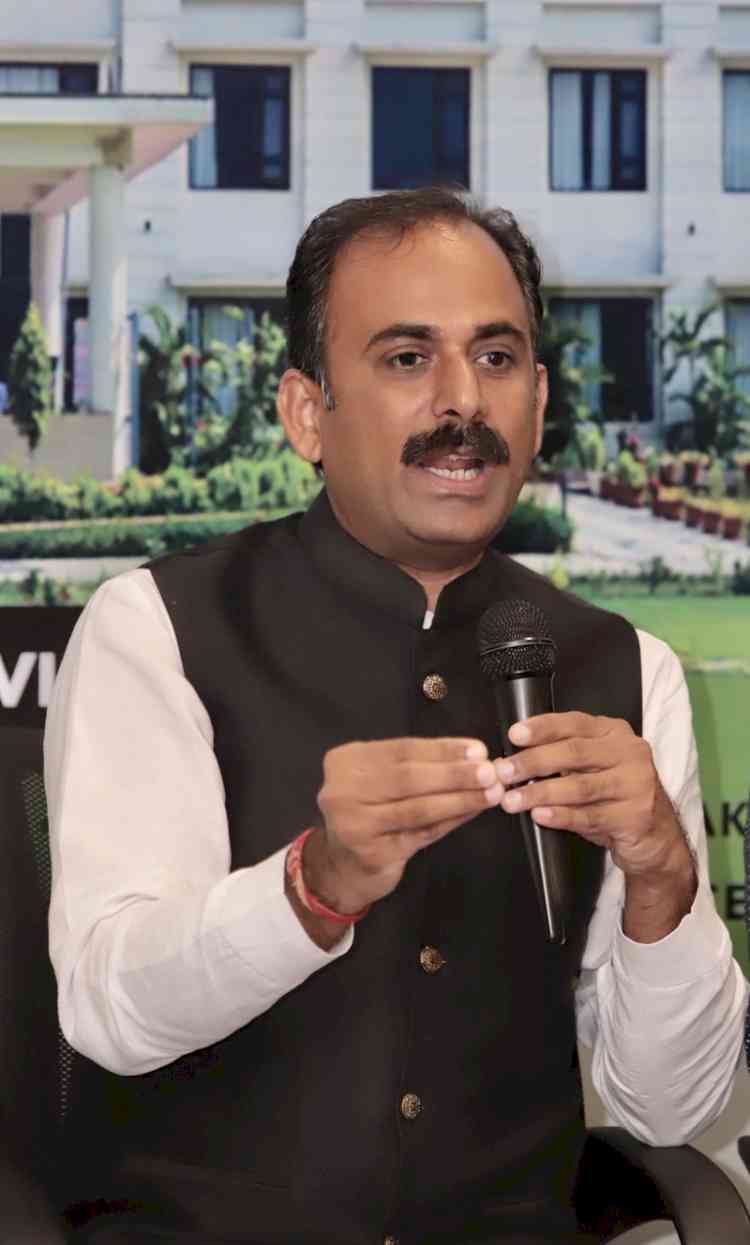 Renowned Ayurveda & nature cure expert Guru Manish has called for health insurance push for Ayurveda based hospitals.
Chandigarh, December 12, 2021: On the occasion of International Universal Health Coverage Day today, Ayurveda & nature cure expert Guru Manish, founder of Shuddhi Ayurveda, has strongly urged the Government of India (GoI) to bring Ayurveda under the purview of health insurance for all. Ayurveda has the ability to cure all diseases and it eliminates diseases from the root. If we have to prevent future epidemics and achieve health and wellness for all by 2030, we must invest more in health and expand the capabilities of Ayurveda. Guru Manish also hailed GOI's decision to bring the Hospital & Institute of Integrated Medical Sciences (HIIMS) near Chandigarh and many HIIMS clinics in NCR Delhi under purview of health insurance.  
 
Guru Manish said that "It is a matter of pride for us that Ayurveda is getting recognition and approval from the Central Government as well. If Ayurveda based hospitals also start getting health insurance, the general public will also be able to get health benefits through Ayurveda. Recently we celebrated World Patient Safety Day and again appealed to the government to recognize Ayurveda for public health insurance. Allopathic medicines have side effects, while Ayurvedic medicines do not have this problem. Ayurveda cures in a natural way without complications. It is also a matter of pride that HIIMS is also the first integrated medical sciences hospital to get NABH accreditation."
 
With the tireless efforts of Guru Manish, the Dera Bassi based Hospital and Institute of Integrated Medical Sciences (HIIMS) has become the first integrated hospital in India to get accreditation from the prestigious NABH (National Accreditation Board for Hospitals & Healthcare Providers). HIIMS Chandigarh and Paschim Vihar Delhi have got NABH accreditation. These hospitals are successfully treating patients with kidney and liver failure, cancer and autoimmune diseases. A new trend of insurance in Ayurveda has also started with the awareness being spread by Guru Manish. Under this facility, government employees will be able to get their treatment done free of cost.
 
It is noteworthy that often Allopathic hospitals get NABH accreditation. It is a great achievement that an Ayurveda hospital has got this status. HIIMS is India's first NABH Ayurvedic Panchakarma Hospital, where there is no use of medicines. Instead, at HIIMS Clinics, patients are treated with lifestyle changes and natural methods. There are more than 100 Shuddhi Clinics in India, and 12 Ayurvedic Clinics in Delhi and NCR, which are approved by CGHS and DGHS. Operated as Jeena Sikho Life Care Pvt Ltd, these Ayurvedic clinics are located at New Friends Colony, Old Rajendra Nagar, Pitampura, Rohini, Shastri Nagar, Dwarka, Laxmi Nagar, Faridabad, Noida, Gurugram, Vaishali and Rajnagar (Ghaziabad).
 
HIIMS is an integrated medical science hospital, which treats patients using a judicious mix of different medical systems. HIIMS brings together the goodness and healing potential of various medical sciences under one roof. The idea behind this was to effectively treat any disease of the human body by using the best practices of various medical systems, so that the diseases are cured from the root.