Gurgaon celebrates success of Mrs Delhi-NCR 2020
The success party was attended by the winners and guests from the social circuit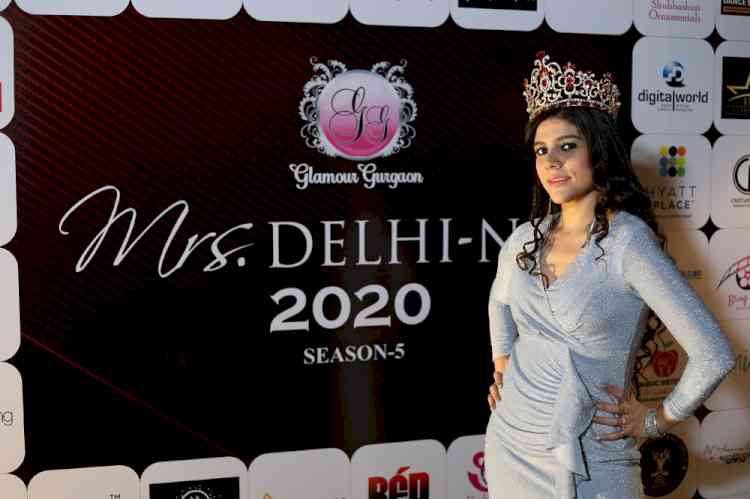 New Delhi: Glamour Gurgaon recently threw a party in recognition of the success of one more edition of Mrs Delhi-NCR 2020 held at Hyatt Place recently. Aakriti Sambyal and Meghna Puri, crowned as the winners in two different categories were present at the party.
 
The evening started with the guests socializing with the winners and voice experiencing their journey throughout the strenuous auditions, training sessions and the grand finale of Mrs Delhi-NCR. The evening continued with a cocktail party where everyone relished the delicious spread of food. The contestants were given basic training for a photoshoot, which is also for a magazine, along with this they were being prepared for the next level i.e. the international platform. The success party was a networking platform filled with opportunities for the contestants to pave their way into the showbiz industry.
 
The grand finale of the pageant was held on 21st November 2020 at The Leela Ambience Gurgaon and celebrated names like former Mrs Delhi NCR 2017 Ms Namrata Garg, model-turned-actor-turned-improviser Ms Madhu Sneha, former Mrs India, Pride of Nation 2017 Ms Mayanka Patel who was also seen in a cameo in Star Plus show Kahaan Hum Kahaan Tum and Ms Rachana Khanekar who was the winner of 'Mrs India-pride of nation face of West' were the part of the jury panel.
 
Sharing her views on successful completion of another edition of Mrs Delhi-NCR, Barkha Nangia – Director, Glamour Gurgaon says, "I am glad that we were able to organize this pageant amidst the pandemic. We ensured that utmost precautions are taken so that each contestant as well as crew members are safe and healthy. I feel proud that these women have shown so much strength and confidence that even during this pandemic, they have not only followed their responsibilities of the family but also prepared themselves for this pageant. Though we only named 2 winners for the crown, each woman who participated is no less than a winner. I feel so happy that through this pageant, I can contribute to the essence of womanhood and pave a path for thousands of talented and passionate women to fulfil their dreams with utmost determination."
 
Glamour Gurgaon has organized many beauty pageants so far, including Mrs India – Pride of Nation and Mrs Punjab – Pride of Nation. This pageant is one of the grandest with renowned fashion designers, image consultants and celebrities on the jury panel, in-depth training, photoshoots and makeup sessions all goes into preparing to find that one woman who deserves to be crowned.