Gujarat Assembly Elections 2022 are very crucial for BJP?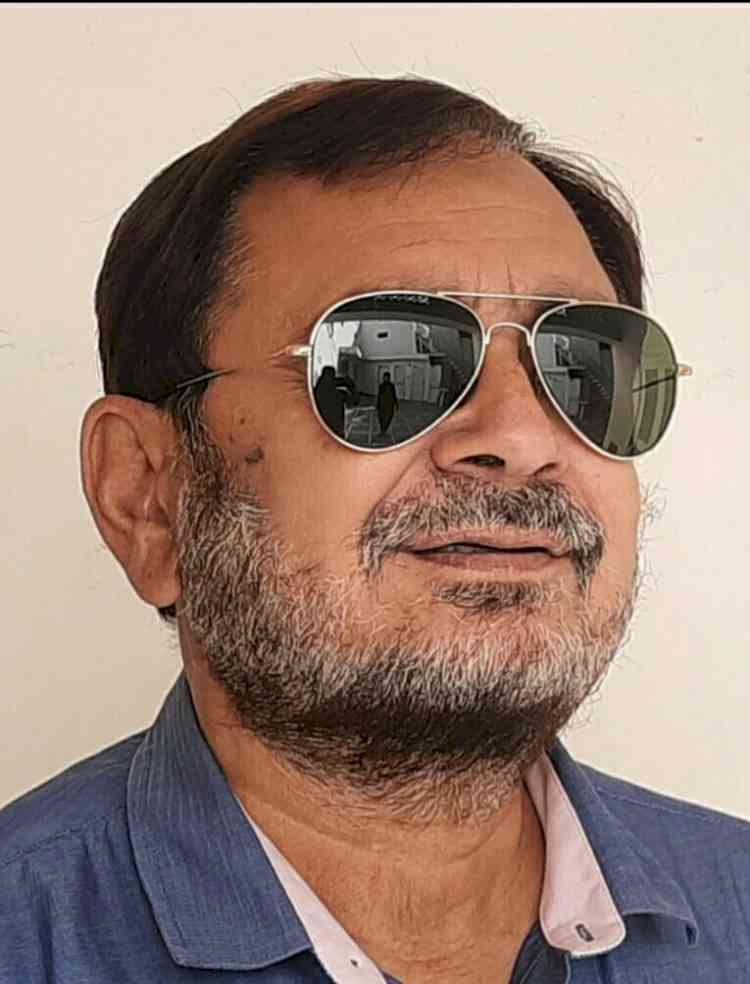 Author.
Gujarat Assembly Elections 2022 are very crucial for BJP. BJP in Gujarat is simultaneously in power from the last more than 25 years. Even though earthquake rocked Gujarat in 2001 carrying out heavy destruction but soon the economy of Gujarat was back on the track to normal. Gujarat known for an industrial hub since pre- independence period have witnessed revolution in the industrial, agriculture, milk, curd, ghee, butter and especially in textile industry even in the pre- independence period or in the past two decades. Prime Minister Narendra Modi will be carrying out series of public rallies highlighting the past development works and future vision and mission of the state government if the BJP comes back to power. Double Engine Government has always proved to be a big success towards revolutionary development. Simultaneously Union Home Minister Amit Shah will also be campaigning in Gujarat seeking votes and there are hopes in BJP Headquarters that the party is having an edge on other political parties. The voters of Gujarat are well aware of the political scenario and will vote for their bright future to which political party they feel can do much better than expectations for them and to whom they feel reliable. Freebies are not the remedies towards savings for common man but a burden on the state exchequer.

DELHI MUNICIPAL CORPORATION ELECTIONS:  AN ACID TEST FOR AAP
The results of the Delhi Municipal Corporation will certainly reflect the future political scenario in the country. AAP which is in power in Delhi from the last eight years will have to prove its popularity among the masses in the municipal corporation election results. If they fail to prove their popularity and the voters of Delhi show their confidence in another political party, then Delhi can witness a change of vote in the coming assembly elections.  

INDIA COMES OUT WITH FLYING COLORS IN THE G20 SUMMIT 
All the credit goes to Prime Minister Narendra Modi who carried out message of peace and to isolate those countries which are boosting militancy. As in the meeting various country heads participated. Prime Minister Modi has taken over the presidency of G20 and it is a matter of great pride. Indonesian President handed over the G20 presidency to India.  US President Joe Biden, Russian President Vladimir Putin, Prime Minister of England Rishi Sunak, China President Xi Jinping and senior leaders from throughout the globe participated. 

MODI'S VISION OF MAKING INIDIA A VISHWA GURU 
Prime Minister Narendra Modi mission and vision of making India Vishwa Guru is the dream of every Indian. May be residing in India or abroad. India is at present known in the global as future super power as under the guidance of Modi the country is all set to achieve this target in coming years. With the introduction of high-speed trains, construction of new airports, four lane/ six lane, express highways, industrial, agriculture revolution are the concepts of future "New India". Days are not so far when India's economy will certainly touch new heights and glory in coming years.
POLICY OF FREEBIES 
To fulfill the pre- election promises and implementing freebies can certainly upset the economy and food stuff in coming years. the government should announce subsidies to some extent rather than announcing and implementing freebies. 
OLD POLICY OF SUBSIDY TO SENIOR CITIZENS ON RAIL FARE 
The Government of India should review its old policy of subsidy to the senior citizens on the railway fare which was in progress few years back. As subsidy on the rail fare to the senior citizens was a landmark decision as the senior citizens on subsidy rates used to travel once a year on pilgrimage tour. If the Government of India reviews its old policy subsidy to senior citizens on rail fare, it will certainly be benefited to crores of senior citizens travelling in railway trains.
 
Authored by: 
Rajat Kumar Mohindru,
Journalist,  
Jalandhar City.