Guest lecture on "women entrepreneurship – empowering women"
Event held at PCM S.D College for Women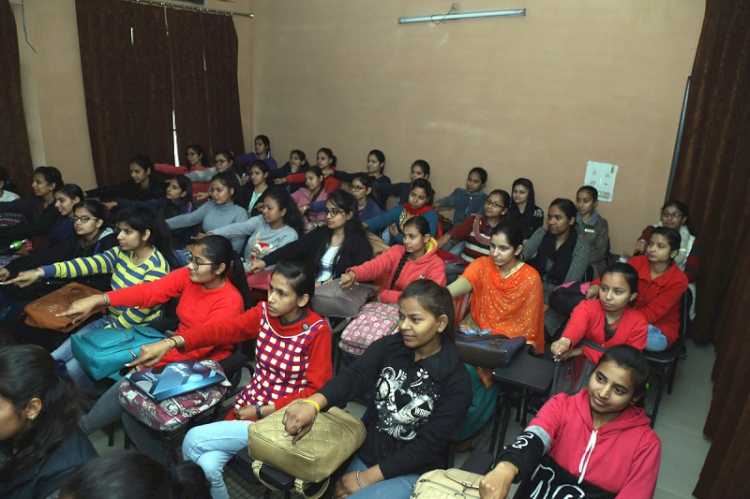 Jalandhar: PG Department of Commerce and Management organized a workshop on Women Entrepreneurship Development Programme Enprendia funded by Grasmus in initiative of EU. The guests for the day were Dr. Narinder Garcha, Assistant Dean, LPU and Dr. Rohit Vij, Assistant Professor in Division on Entrepreneurship, LPU Phagwara. The session started with a green welcome by Mrs. Alka Sharma, Head, Department of Commerce.
In this sessions two areas were focused upon ie Education Awareness and the use of technology. Mr. Garcha discussed the problems faced by women in initiating their own venture. Mr. Rohit Vij gave a comprehensive view of Design. Thinking and Key areas for startup and eco system. He discussed as to what techniques of start up(s). One could follow to make one's business idea better than the others. He also discussed 8 different ways of making the product marketable like Combine, Reverse, Eliminate , Adjust, Divide, substitute, utilize and modify. He extrapolated the techniques with examples. It was a participative as well as informative workshop. 
Vote of Thanks was presented by Mrs. Shikha Puri, incharge of the Commerce Club. 
Principal Dr. Kiran Arora applauded the efforts of the department for arranging such workshops.