Graduation Ceremony of the Advance Management Programmes in Healthcare, Infrastructure, Manufacturing and Public Policy at the Indian School of Business
Author(s): City Air NewsAdvance Managment Programme Graduation at ISB. Four Institutes at the School's Mohali campus grooming leaders to drive growth in these vital sectors. Mohali, June 1, 2019: 117 Participants of the Advancement Management...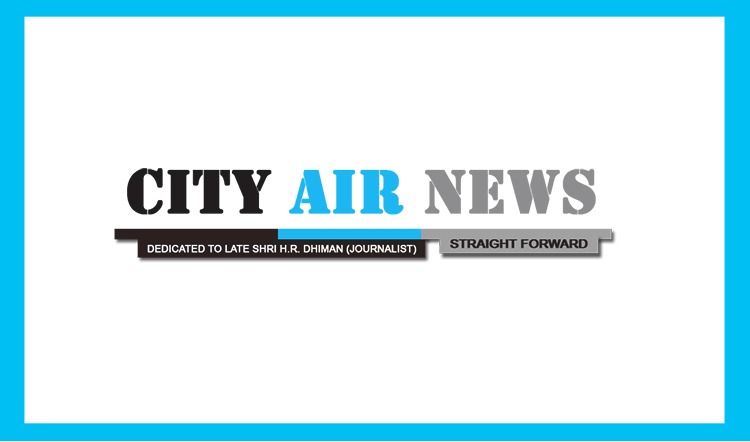 Four Institutes at the School's Mohali campus grooming leaders to drive growth in these vital sectors.
Mohali, June 1, 2019: 117 Participants of the Advancement Management Programmes run by the four research Institutes in the areas of Healthcare, Public Policy, Infrastructure, and Manufacturing at the Indian School of Business (ISB) graduated today. The Chief Guest of the ceremony Rajinder Gupta, Chairman Trident Group, handed over the certificates to the students. Rajendra Pawar, Member ISB Executive Board and Rajendra Srivastava Dean ISB were also present at the occasion.
Addressing the graduating students, Chief Guest for the day Rajinder Gupta said, "We are proud to have a globally ranked institute like ISB in the state of Punjab. With the kind of experience you all have, the wisdom you got here and the learning platform that ISB gave you, I expect to see you as leaders who are doing good for society."
Advising the students he further said, "At the end how we practice is equally important as what we practice. Either we are creators of wealth or we are accumulators. Be a creator, not just an accumulator for being a creator helps in building a better society."
Emphasizing the significance of the programmes in the nation's growth, Dean Rajendra Srivastava said, "The advanced management programmes at ISB represents the essence of our approach towards offering education and research that can make an impact on practice and policy. In this dynamic, global, process and strategic-oriented world, leaders need to be continuous thinkers and adaptive managers. At ISB the most important skill that we try to impart across these four areas is the ability to "learn how to learn."
He further said, "Through these programmes, we bring both private and public sector employees on one platform as students. The well-planned programme modules taught by world-class faculty, industry leaders sessions, and the network they build here allow them to groom their leadership skills with strategy and problem-solving approach''.
A total of 117 students graduated on the day with 45 in healthcare management, 27 in Infrastructure, 24 in Public Policy and 21 in manufacturing. The advance management programmes are offered by the four specialised centres at ISB in the areas of Public Policy, Infrastructure Management, Healthcare Management and Manufacturing breaking away from the traditional management programme.
Sharing his thoughts Rajendra Pawar, Member ISB Executive Board said, "This graduation marks an important milestone in ISB's effort towards collaboration of industry and academia. Today industries are on a look out for research driven solutions and leaders who can lead a project like their own venture, and institutes like ISB are a big support in that perspective. Equipped with ISB insights, I am sure you all will be able to manage your roles in a more strategic way while moving up the ladder. Best Wishes to all of you."
The Advance Management Programmes at ISB were started with a vision of creating experts and leaders in the four sectors that have a crucial role in the growth of the Indian economy. ISB brings together professionals from both public and private sector on a single platform facilitating exchange of knowledge and best practices between professionals from diverse sectors. The one year programmes are taught via a unique hybrid model involving intensive classroom sessions spread over a year, interspersed with online interaction and group work – first of its kind in India. Participants in these programmes are mid to senior level executives from leading and emerging companies across the country and entrepreneurs from various sectors. The modular residency format facilitates acquisition of knowledge and skill-sets without requiring students to take a break from their regular jobs.
The four institutes based at the ISB's Mohali campus work closely with the industry, government and academia in identifying and working on issues in key sectors that will have an impact on policy making in this country