Golden Arrow Division celebrates Barki Day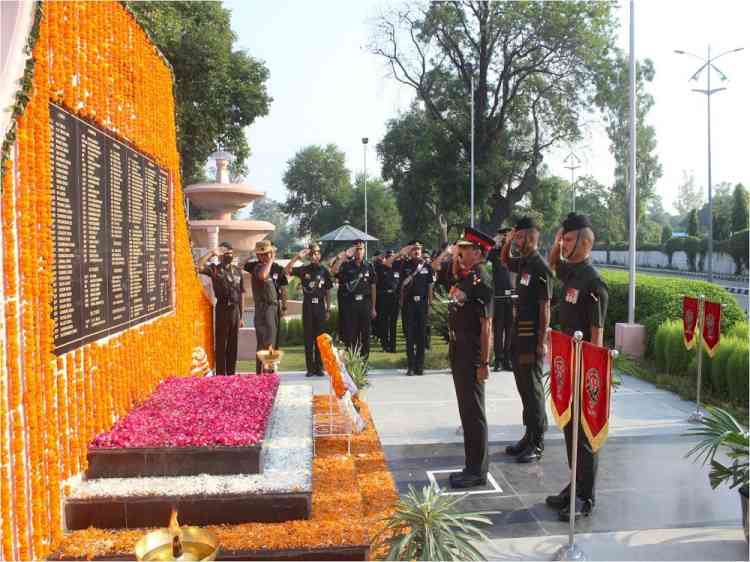 Ferozepur: Barki Brigade of the Golden Arrow Division celebrated the 55th anniversary of the 'Barki Day' today.  This day marks the Indian victory during Indo-Pak war of 1965, during which, the Indian Brigade captured the town of Barki, the Gateway to Lahore.  The Brigade which achieved this great victory, till today, takes pride in calling itself 'The Barki Brigade'.

Commander Barki Brigade laid a wreath at 'Barki War Memorial', on this auspicious occasion. The Commander highlighted the role of our gallant soldiers in achieving a major military victory. He exhorted all ranks to re-dedicate themselves in the service of the nation, and emulate our war veterans and martyrs, who brought glory to the prestigious Indian Army, by making supreme sacrifices, in the battle.

A number of Officers, JCOs and Jawans of Ferozepur Garrison participated in the event, duly following the COVID Protocols, and paid homage to the brave warriors, who attained martyrdom in the Battle of Barki.