Gold Medalist Boxer Ranjit Aujla and enthusiastic Cricket Coach Asha Saini appear on show 'Punjabiyan Di Dadagiri'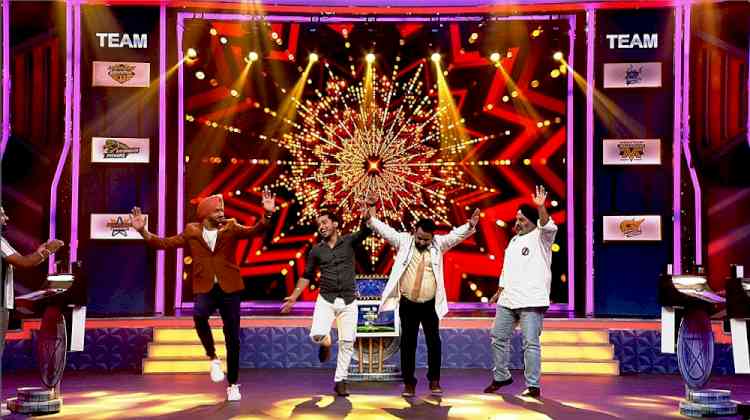 Ending the week with a power booster is on the cards for the viewers of Zee Punjabi as their favourite show Punjabiyan Di Dadagiri will create a sporty environment in its latest episodes. 
A Gold Medalist in Boxing Ranjit Aujla will share his story of success how he worked hard to win a Gold Medal in Russia at the All European University Level. We will also get to know a former State-level Cricket player Asha Saini, who despite being injured never ignored her passion for cricket and is currently working as a cricket coach.
 
In the episode on Saturday, Chetan Monga will not only show us his dance moves but also involves Bhajji and other captains in the dance. In a society where gender discrimination is still a concern, Ajmer Singh, a school teacher did a laudable job by educating parents to send their daughters to school which has increased the ratio of girls over boys.
Giving a musical twist to the episode on Sunday, the famous Pious Punjabi lyricist Ranjit Khan popularly known as Matt Sheron Wala who has also served The Indian Army for 17 years will sing a song of his own which he wrote on mothers.
Adding the fun dose, fun games will be played between the guests where they are blindfolded and have to find the chair placed in the middle and anyone has to sit on it to end the game. 
Another game where all have to wear headsets and make out what Bhajji is trying to say and then communicate to each other the same, the game is played between the guests to keep them entertained. 
Amid the expressive environment, like always, funny banter between Bhajji and Bijli will be seen along with the gameplays of Bijli involving the guests. Stay tuned not to miss the fun in Punjabiyan di Dadagiri on Saturday and Sunday at 7:00 PM.