Godrej Appliances promises Indians better way to do their dishes, with its foray into dishwashers
Powered by Steam Wash, Anti-Germ UV-Ion Technology and Turbo Drying, Godrej Dishwashers deliver deep & hygienic cleaning, perfect for Indian Kitchens and Indian cooking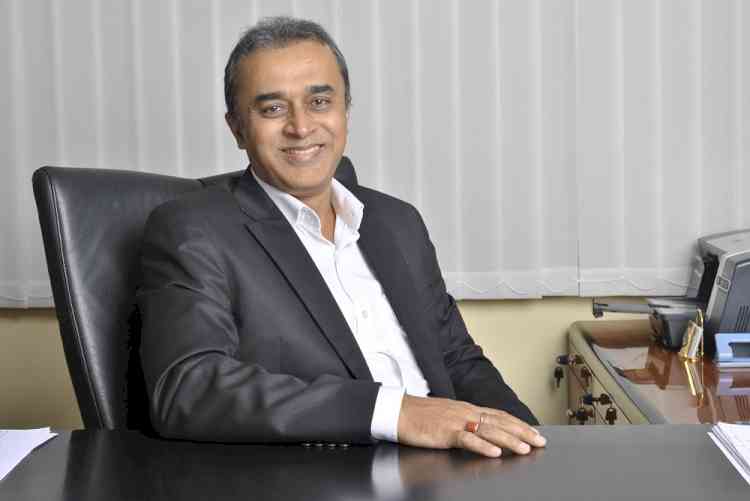 Kamal Nandi, Business Head and Executive Vice President – Godrej Appliances.
Chandigarh: Godrej & Boyce, the flagship company of the Godrej Group, announced that its business Godrej Appliances one of India's leading home appliances players has forayed into the Indian Dishwashers market with its new range of Godrej Eon Dishwashers. 
Commenting on the launch, Kamal Nandi, Business Head and Executive Vice President – Godrej Appliances said, "The pandemic has upped stress level of consumers significantly. City based consumers particularly have been most affected - they are juggling their office work with household chores while trying to limit their dependence on domestic help to avoid health risks. This has led to a surge in effort minimizing appliances like dishwashers. We have been working on various technologies around the themes of health, hygiene, and effort minimization since the start of the pandemic and our dishwashers live upto this perfectly. With hygiene, convenience and efficiency at its heart, Godrej Dishwashers combat dishwashing – one of the most time and effort consuming household chore, and truly deliver a better way to do the dishes. We believe that this category will continue to see growth even post pandemic as more & more consumers discover the value this product can add to their lives."
The new Godrej Eon Dishwashers challenge prevailing misconceptions about dishwashers on multiple areas – like on cleaning efficacy, types of dishes it can cater to or number of dishes it can cater to, water wastage, electricity consumption, time taken etc.
Godrej Eon Dishwasher is ideal for an Indian kitchen with 12 and 13 Place Settings to wash up to 91 utensils and cutlery at a go, including large pressure cookers, kadhais, pans, tawas and all the typical Indian cooking utensils. It is also suited for expensive dinner sets and delicate cups and glasses. It can also wash Teflon™ non-stick cookware, ceramic, melamine, silicon and plastic ware which is marked Dishwasher safe.
Contrary to the popular belief that dishwashers consume a lot of water, all Godrej Dishwashers have Eco mode which saves energy and uses as low as 9 L of water per wash cycle. It is suitable for Indian cooking style by being effective against grease and masala stains. This is in line with brand's commitment to environment across all its offerings.