Goddess Laxmi puts Savita through a test! Will she succeed? Find out in Sony SAB's Shubh Laabh - Aapkey Ghar Mein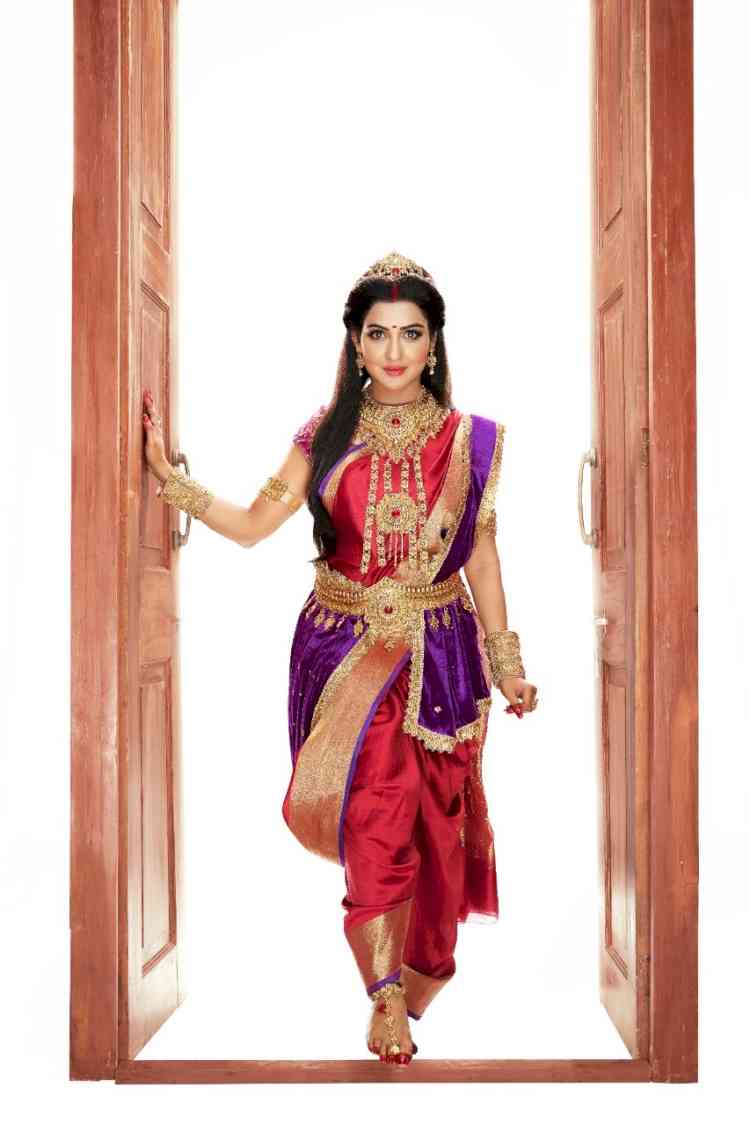 Chhavvi Pandey as Goddess Laxmi in Shubh Laabh- Aapkey Ghar Mein.
Sony SAB's thought-provoking show Shubh Laabh - Aapkey Ghar Mein continues to engross audiences across the country with its unique storyline of which take a step forward in bringing to its audiences a fresh perspective on life and living truly and authentically. The current plot has finally brought Savita to Goddess Laxmi (Chhavvi Pandey). What unfolds next is going to put Savita (Geetanjali Tikekar) on trial. 
After learning that Savita's good friend Divya is in fact Goddess Laxmi, elated follower Savita invites her to grace her presence at her home. However, the wait for Savita to invite Goddess Laxmi extends as she wants Savita to be her best self and puts Savita on a test to do the right things and adopt her teaching into her life. Savita will have to resolve 7 sins successfully and only then will the Goddess grace her presence at her truest devotee's home. 
Will Savita prove successful and have Goddess Laxmi come to her home? 
Geetanjali Tikekar essaying the role of Savita said, "The current track has been extremely exciting for my character, Savita. She finally gets blessed by Goddess Laxmi and wants her to grace her home. Being a follower of Goddess Laxmi's teaching myself I could completely relate with how Savita must be feeling. Being graced by Goddess Laxmi is something every devotee hopes for and her agreeing to grace your home is like a one in a billion event. Savita is used to taking the easy way out so It will be very interesting to see how she proves successful in Goddess Laxmi's task."