GOC Vajra Corps inspects upgradation of ECHS Polyclinic and ESM Canteen at Hosiarpur, Gurdaspur and Ludhiana Military Station
The Corps Commander interacted with the Ex-servicemen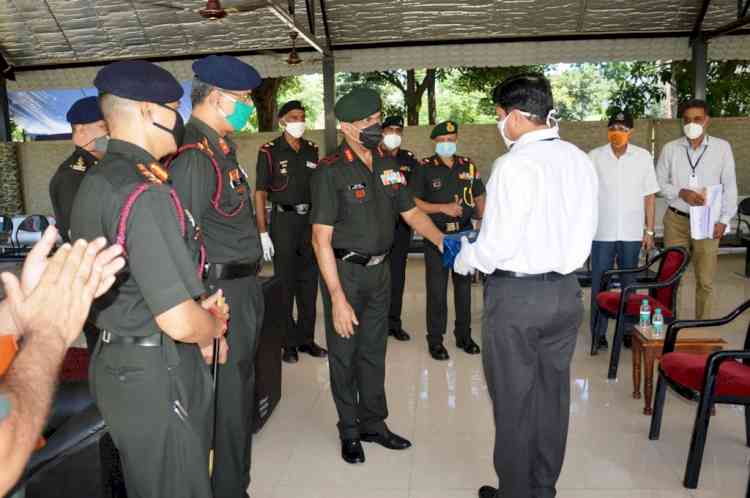 Jalandhar: Lt Gen Sanjeev Sharma, GOC Vajra Corps visited ECHS Polyclinic and   ESM Canteen, Hoshirpur, Gurdaspur and Ludhiana Military Station from 22 Aug to 28 Aug 2020.
 
Plethora of measures to include smooth referral procedure, procurement and availability of medicine, provision of medical equipment and staff at ECHS Polyclinic has been under taken by Vajra Corps in recent times for the welfare of the Ex-servicemen of Punjab Region.
The Corps Commander interacted with the Ex-servicemen and took their suggestions for improvement of said facilities.