GNA University to host 5 days Kart Design Challenge 2019
Author(s): City Air NewsJalandhar, February 23, 2019: GNA University is hosting 5 days Kart Design Challenge 2019 which is organized by Spur motorsports Pvt.Ltd. Kart design Challenge is an intercollegiate automotive design competition...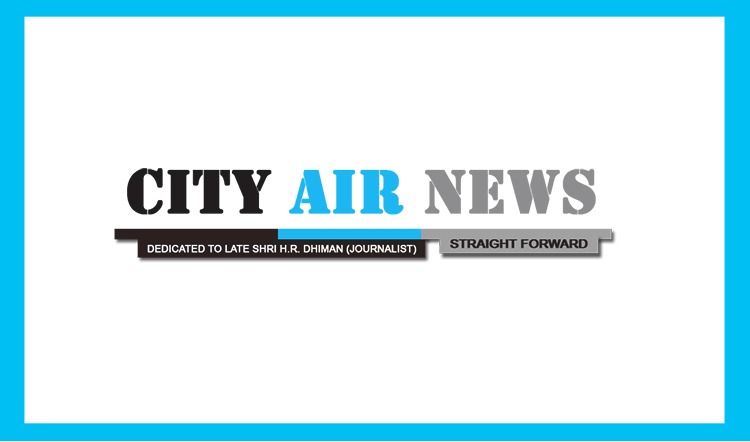 Jalandhar, February 23, 2019: GNA University is hosting 5 days Kart Design Challenge 2019 which is organized by Spur motorsports Pvt.Ltd. Kart design Challenge is an intercollegiate automotive design competition for the undergraduate and graduate engineering students where teams from all over the globe from engineering streams have to design and fabricate a Go-Kart and would be evaluatedthrough a progression of static, dynamic and toughness occasions like SES, DES, races,CAD/CAE, Design, Cost and Innovation, drive greatness, ER² and some more. Kart Design Challenge, however a Motorsports occasion, as well as an instructive interest for the building understudies, an Out-of-Classroom instructive program where the understudies can apply their hypothetical information into practicality. Where the teams will be assessed with their Technical abilities, Leadership characteristics, Business procedures and some more.
S. Gurdeep Singh, CEO GNA Gears and Pro Chancellor GNA University said that GNA University hosting this event in which teams from PAN India Punjab, Haryana, Rajasthan, Tamil Nadu, Ordisa, Telengana and Maharashtra will participate in this event and exclusive girl's team will also participate in it and a special award for this is Best Girl Participant.
Adding to this Mr. C.R. Tripathy, Dean- Faculty of Design & Innovation said that this event has total cash prizes of worth 6 Lakh in 23 different categories which are overall Winner, CAD/CAE winner, Design winner, Business Plan winner and Quality Engineering Safety, off track winner and many more. The main highlights of the event are industrial exposure where students will see the manufacturing of different automotive components, Interaction with industrial expert and HR Executive from reputed organization and also GNA university will conduct workshops on GO kart Manufacturing and advance technologies in which GU has more than 20years like CAD/CAM/CAE and additive manufacturing along with the Iot, AR and VR.
Dr. NarendraAwasthi RegistrarGNA University and Mr. Sameer Varma- Dean Academics Outreach Department said that Mr. NitinJairamGadkari Minister for Road Transport and Highways,Shipping and water resources, River Development & Ganga Rejuvenation in the government of India to be inaugurated the event on 25th February 2019along with Mr. Vijay Sampla Minister of State for Social Justice and Empowerment in India.
The event is organized by Spur Motorsports Pvt. Ltd. Mr Jai Verma said that for the first time, teams will witness a new revolution in student motorsports event. The tracks are going to be tougher, and here the students will realize how reliable their products are. The main focus of KDC is to prepare the students to match the Industrial standards with proper manufacturing practices. To enhance the qualities like leadership, marketing, planning and developing technical skills so that the students can sit in any interview without having a doubt in their mind. Prepare your karts such that you won't be out of the track. Mr. Jai Verma added to it that he selected GNA University because GNA University has a 73 years of corporate legacy and has very good linkage with different colleges through CAD/CAM expertise and this event is powered by GNA Gears.
Mr. Aditya from SMPL said that the closing ceremony will be on 28th Feb 2019. The special Judges from various part of country will inspect the event throughout the event. The judges are from SAE India, BAJA, SUPRA, EFFI Cycle, Amazon India, Ashoka Leyland, Mahindra& Mahindra, ISRO and many more.
Prof. Dr. V.K. Rattan Vice Chancellor GNA University invites the keynote Speakers Mr. I.V. Rao Executive Advisor, Engineering & Director, Maruti Centre of Excellence at Maruti Suzuki India Limited and Mr. K. H. Dhody Executive Director SML ISUZU. During their speech these keynote speaker will share their experience in different esteemed organization and encourage them to their career in field of design, manufacturing and research & development.
S. Gursaran Singh, Chancellor, GNA University and MD GNA Group cordially invite all the industry persons and students from different engineering colleges as well as polytechnic colleges.
Date:
Saturday, February 23, 2019