Glance launches 'Lock Screen Trends Report, 2022'
Users watch content on lock screen nine out of ten times before unlocking their phones, report finds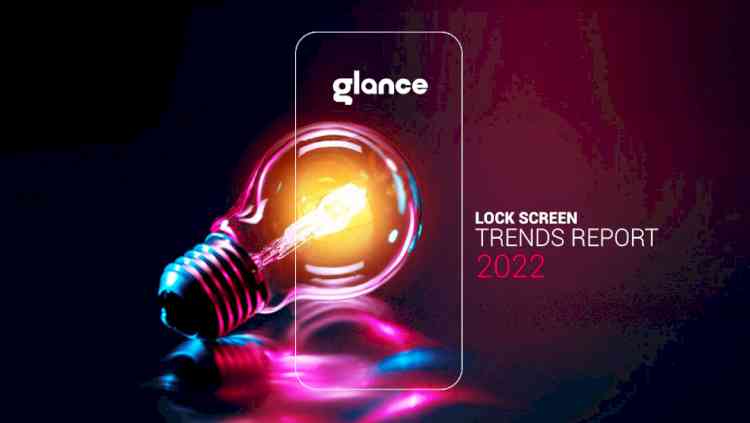 Bengaluru, May 6, 2022: Glance, the world's leading lock screen content platform, today launched 'Lock Screen Trends Report, 2022' - a comprehensive report on content consumption and user behavior trends on mobile phone lock screens. Based on engagement patterns of over 200 million Glance users across India and Southeast Asia, the report sheds light on emerging trends and media consumption habits.
 
According to the report, Glance's visually rich content cards that appear on lock screens have become a significant part of consumers' daily content consumption habits. On average, consumers unlock their phones 70 times in a day and consume content on their lock screen 9 out of 10 times, or 65 times in a day. There is a 35% year-on-year (YoY) growth in lock screen content consumption between December 2020 and December 2021. Users are not only consuming more content on the lock screen but are also sharing lock screen content more frequently. Sharing of lock screen content is up 55% YoY between December 2020 and December 2021.
 
Bikash Chowdhury, Chief Marketing Officer of Glance said, "Glance has transformed the lock screen from being a boring, static space into a dynamic and interactive surface for LIVE content consumption across content genres. Be it entertainment, current affairs, games or sports, consumers can now enjoy the content they love, 24/7, without downloading any apps. A single glance is bringing creators instant fame as they can connect with millions of consumers on their lock screens. Brand marketers, developers and smartphone makers too have a new and powerful medium for engaging with their audiences."   
 
The findings in the report are based on insights from users on Glance and Roposo, a creator-led live entertainment commerce platform, on Xiaomi, Samsung, Vivo, Realme and Oppo smartphones, as well as consumer insights, third-party data, and industry reports.