Girl students learn robot assembling during workshop organized by Science City
Er. Vishal Sharma, Chief Mentor, Innovation Hub was the resource person at the occasion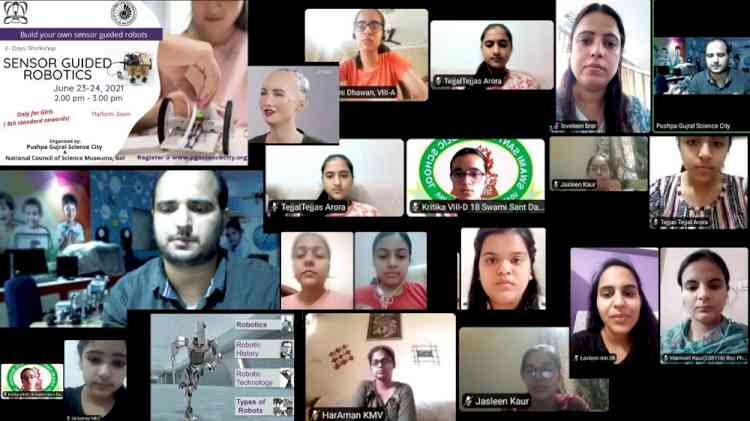 Kapurthala: Innovation Hub, Science City in collaboration with  National Council of Science Museums organized two days workshop on Robotics. More than 50 girl students from all over Punjab participated in the workshop. 
Dr.Neelima Jerath, Director General Science City giving introductory remarks at the occasion said that Robotics is one of the most innovative and promising technologies that is going to find its place in almost all the applications of the future. Further, workshops serve as an effective platform for the school and college girl students to take their first step in robotics.  She also emphasized on the need to promote girl students in the field of Robotics.   
Er. Vishal Sharma, Chief Mentor, Innovation Hub was the resource person at the occasion. The students learnt about the Assembling and programming of the Robots, building their own circuit designs of the robot through virtual software during the workshop.