Garware Polyester becomes 'carbon-negative' company
Consumes more polymer waste than it produces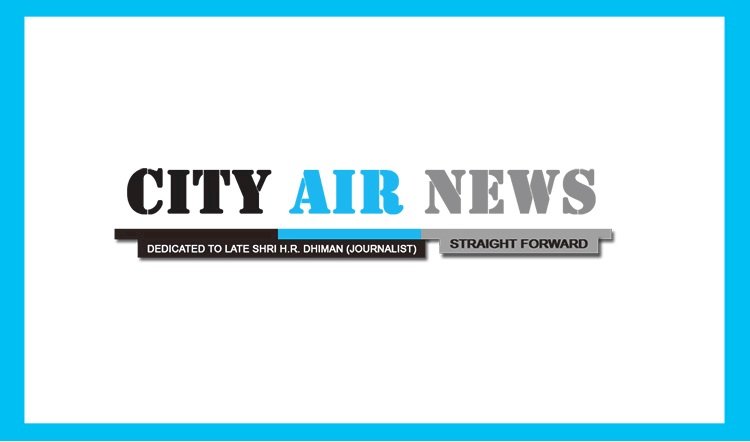 Hyderabad: Mumbai Headquartered Garware Polyester Ltd. (GPL), India's largest manufacturer of Sun Control films and the only company to make Paint Protection Films (PPF) for vehicles, has become a carbon negative company in its high-tech integrated polyester film plants at Waluj and Chikalthana in Aurangabad. Fully aligned to UN's Sustainable Development Goals 2030 of Climate Action (SDG #13). GPL has created many sophisticated and well-designed programs that enable technology to blend in with various innovations to achieve zero waste. GPL is among the few companies in the world which is vertically integrated facility starting with a R&D and manufacturing facility from PET resin to finished Laminate giving it a high control over its product range. GPL is fully compliant with product testing and certifications requirements for supporting sustainable and green movements for various global applications. GPL exports 67% of its output to 80+ countries across the world.
Mr. S. B. Garware, Chairman of Garware Polyester Limited (GPL) observed, "Sustainability is core to our vision of making our planet healthier. As a responsible Hi- Tech performance film manufacturing company, we seek to deliver long-term economic value to our stakeholders, while continuing to contribute to the environmental and social well-being of our communities. A Circular Economy approach is not only beneficial to the environment, but also helps increase our profitability." The company has also introduced new product variants which uses post-consumer recycled PET (PCR) and that is certified by approved agencies. This will help to reduce carbon foot prints and a step towards circular economy. The company is also a member of APR (Association of Plastic Recyclers), USA.
GPL plants have a continual thrust to recycle, reuse and reduce, enabling the use of waste as raw material. Other than recycling polymer waste generated in its process, GPL also buys post-consumer waste (PCR) to reprocess and make effective use in the manufacturing of some of the products ensuring product performance, quality, application, and regulatory requirements. The use of PCR helps in diverting plastic from landfills which are a threat to environment. The company also focuses on solid wastes management, waste-water recycling, and rain-water harvesting.
Mr. C.J. Pathak, CEO, Garware Polyester Ltd (GPL) added, "By sustainably lowering energy consumption, using renewable resources, maximizing post-consumer recycled usage, reducing production waste, using 100% recyclable production waste, and reducing all non-recyclable waste generation, we have been able to improve our profitability. The company is constantly looking for avenues to improve on its process and capabilities to develop more sustainable solutions."
Additionally, the GPL has been innovating on 'Green Fuel' Biomass briquettes used for steam generation to further reduce environmental impact. The company has enhanced its reproducibility, safety and sustainability through installations of advanced technologies. GPL's screw press technology is one such example that eliminates use of sludge drying beds in the Effluent Treatment Plant (ETP) reducing the ground water contamination and air pollution due to its vaporization. GPL uses processes like blowdowns to convert liquid to solid wastes with reduced efforts in handling and disposal of wastes. Using environment friendly films used in consumer product packing, has also made post-consumer recycling much easier.
The chemical processes at GPL factories are highly optimized to eliminate any atmospheric discharges. Installation of gas drying systems, scrubbers, solid separation filters ensure a green atmosphere. The closed-loop processes from PET resin as raw material to laminated films as final products ensures unpolluted products with zero environmental impact. To add, the company also manages a large plantation of more than 17,000 trees in and around the manufacturing location. In 2020-21 GPL was awarded Gold Medal by IRIM for the Indian Green Manufacturing Challenge and Sustainability.
GPL also helps its consumers become more environment friendly, for instance, in the packaging industry, GPL films protects products from harmful UV rays of light. GPL's low-oligomer content films used in the hermetically sealed compressors increases the efficiency and reliability of the compressor which has significant enhanced the overall performance of the compressor, safeguard against premature product failures, lowering energy consumption and allowing safe usage by consumers. The Sun Control window films manufactured by GPL for auto and architectural applications result in reduction of 3% to 5% fuel and equal amount of carbon emission reduction, collectively making a significant impact on the environment.
GPL is also the first company in India to introduce an alternate product that is PETG to replace hazardous PVC shrink label films by development of a new technology and achieved international quality standards.