Full curfew with no relaxations imposed in Punjab
Punjab CM made this announcement after reviewing situation arising due to Covid-19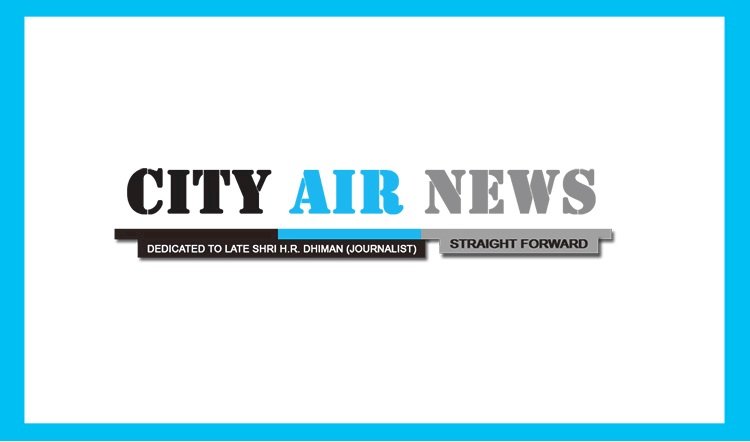 Ludhiana: A full curfew with no relaxations has been imposed in Punjab. Punjab Chief Minister Capt Amarinder Singh has made this announcement today on his official twitter account. He made this announcement after reviewing situation arising due to Covid-19 with chief secretary and DGP Punjab. He further announced that DCs have been asked to issue orders accordingly. Any person required to be given relaxation will be so allowed specifically for given period & purpose.
In a separate message on his official twitter account, the chief minister has stated "I have directed the provision of free food, shelter & medicines for those in need & 20 Cr has been sanctioned out of CM relief fund for same. Additionally, DCs & SDMs have been asked to extend all assistance to those in need."
Further, in another message he said, "In the past few days, we have initiated legal action against violators of home quarantine. All measures being taken are for the larger good of everyone. While I am happy that everyone is cooperating, I will not let a few threaten the safety measures being taken against #Covid19."
AMIDST PANIC, REGULAR CHECKUP OF HOSTELERS DONE AT CT UNIVERSITY
Ludhiana: In the severe impact of Coronavirus, CT University is taking care of its hostelers as their homes. Students went under regular checkup by Dr Vipan Kumar Gupta, BAMS who runs a private hospital in Jagraon. He checked student's body temperature, cold and cough symptoms, pulse, etc. in the basic checkup routine.
"We feel secure and at home. The doctor asked us about our well being and prescribed basic medicines, if in case, we feel something uneasy. At the university, we are getting clean food and regularly hostels are cleaned." said, Sadiqlaula Kabiru, a student of B.Sc Radiology.
Dr Harsh Sadawarti, Vice Chancellor CTU, said, "We are prioritizing the safety of hostellers as they trust us. We are being their family away from family. In these hard times, I urge all to stay indoors and keep away from crowd."
FIGHT AGAINST CORONA VIRUS: CURFEW IMPOSED IN FEROZEPUR TO ENSURE CURBS ON MOVEMENT AND GATHERING
Ferozepur: Moving ahead in the fight against Corone Virus the district administration Ferozepur has imposed full curfew in Ferozepur till further orders to ensure restriction of movement and gathering in the district.
Keeping in view the alarming situation arising due to the Corona Virus outbreak, Deputy Commissioner Ferozepur while exercising the powers conferred by section 144 of CRPC has imposed a full curfew on the entire district with immediate effect.
Divulging more, the deputy commissioner said that no one is allowed to step out of their homes any kind of violation of these curfew orders will be dealt with an iron hand. Soliciting people support, Mr. Kulwant Singh said that restriction of movement and gathering is the only way to contain this disease and avoid further spread of this virus.
He said that the restriction orders will not apply to Para Military Forces, Military forces, government officers/employees on duty, the essential services and establishments.
In another order, the deputy commissioner has deployed 140 special executive magistrates cum surveillance officers in the entire district to keep a close tab over the law and order situation and to ensure the proper implementation of curfew orders. Notably, A total of 47 special executive magistrates have been deployed in Ferozepur, 53 for Guru Har Sahai and 40 for the Zira subdivision and all of these officers have been placed at the disposal of their respective sub-divisional magistrates, said the DC. The deputy commissioner further added that these special executive magistrates have been asked to report to their SDMs and all the SDMs have been directed to compile their report for necessary action. He said that these officers will also discharge their duty as surveillance officers in their allotted areas.
Deputy Commissioner Mr. Kulwant Singh has exhorted people of Ferozepur to come forward and help district administration in the fight against Corona Virus by informing the authorities about foreign returnees in the locality. He said that people can inform administration through the control room number 104 and district level control room number 0163-244024. He further appealed to foreign returnees to discharge their social responsibilities and come forward for testing and go for self-quarantine.
 
CURFEW IMPOSED IN DISTRICT LUDHIANA TILL FURTHER ORDERS
Ludhiana: To ensure that Novel Coronavirus (COVID 19) does not spread in the district, District Magistrate-cum-Deputy Commissioner Mr Pradeep Kumar Agrawal, while exercising his powers under section 144 of CrPC have ordered curfew in district Ludhiana from March 23, 2020 till further orders.
During this curfew, people would strictly not be allowed to come out of their homes, streets, roads, public places etc. These orders would not be imposed on uniformed police personnel, paramilitary forces, health services, government officers/officials on duty.

INDUSTRIAL ORGANISATIONS & INDUSTRIES SHOULD FOLLOW DIRECTIONS OF PUNJAB GOVT: CHAIRMAN AMARJIT SINGH TIKKA
Ludhiana: In view of Novel Coronavirus (COVID 19), Punjab Medium Industries Development Board Chairman Mr Amarjit Singh Tikka has appealed to all industries and industrial organisations to follow all directions being issued by the Punjab government and should assist the government in tackling this disease.
While appreciating the efforts being made by the Capt Amarinder Singh led Punjab government in controlling the spread of Novel Coronavirus in state, Mr Tikka said that the government is taking serious steps in this regard. He also appealed to the citizens to follow all guidelines/directions issued by the Punjab government in public interest.
PUNJAB YOUTH DEVELOPMENT BOARD CHAIRMAN TO DONATE ONE MONTH SALARY FOR CHIEF MINISTER RELIEF FUND
Ludhiana: In view of Novel Coronavirus (COVID 19), Punjab Youth Development Board Chairman Mr Sukhwinder Singh Bindra has announced that he would donate one months salary for Chief Minister Relief Fund. He said that Capt Amarinder Singh led Punjab government is making sincere efforts to check spread of COVID 19 in the state. He also appealed to the citizens to come forward and assist the state government in this hour of need.