From receiving worst criticism to discussions on stardom - Catch Manoj Bajpayee in an all candid avatar on next episode of Amazon miniTV's 'By Invite Only'
By Invite Only is streaming exclusively on Amazon miniTV within the Amazon Shopping App for absolutely free!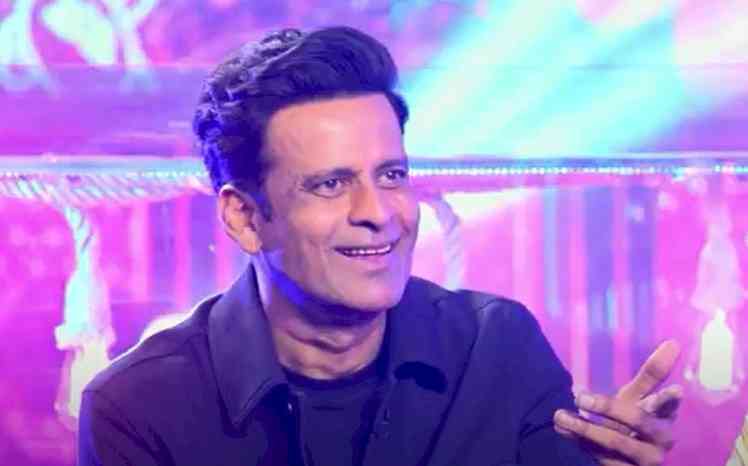 Manoj Bajpayee.


Mumbai, June 6, 2023: Amazon miniTV's (Amazon's free video streaming service) popular chat show By Invite Only is all set to host yet another dashing and prominent guest. The next star to engage in a tete-a-tete with the host Renil is none other than our 'Family Man', the superstar 'Manoj Bajpayee'. The streaming service today unveiled the promo of its latest episode and viewers are in for a dose of entertainment for sure. The immensely popular actor will be seen having a good time and engaging in fun convo, revealing unprecedented things about his personal and professional life.

Revealing a side of Manoj Bajpayee that no one has seen before, the promo gives a glimpse of what the episode is about to unfold. Being an upfront person, he spoke about the how spectrum of media industry has spread on different platforms. He said, "Renil, nowadays there are so many stars, one is a film star, then there are satellite stars, then the OTT star and then YouTube stars are there, like you yourself."
Digging deeper into his personal life, Renil asked him about the worst criticism that his wife gave him. Manoj bluntly replied to this quoting his wife's words, making Renil spellbound and shocked. He stated, "Let me tell you that you are orthodox, you are bad and please in future don't do these kinds of films. If you have done it for money, I would prefer to stay on the road rather than seeing you do these films."
Sharing his thoughts on gracing the show, Manoj Bajpayee said, "I am very excited. With fire-cracker Renil around, I am sure to have a lot of fun and can't expect any less entertainment for the viewers. I feel this show is quite different from other chat shows, it doesn't feel like you are on a radar but everything is quite easy and homely," he said.
By Invite Only, hosted by Renil Abraham, is the talk show produced by The Zoom Studios and the latest episode will premiere on 7th June 2023, on Amazon miniTV for free, available within Amazon's shopping app and Fire TV.