From 5th standard school dropout to software programmer - Bengaluru boy Tanveer's inspirational journey
Masai School's coding programme helps Tanveer gain full stack developer post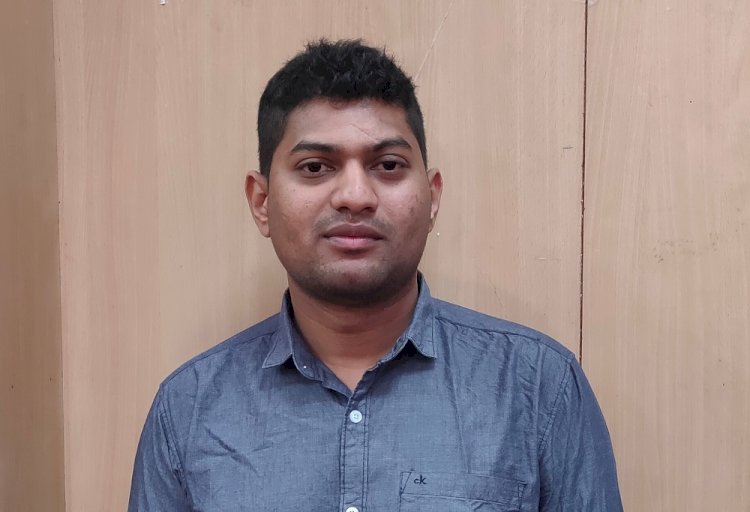 Mohammed Tanveer, graduated student of Masai School.
Bengaluru: Dreams do come true – with persistence, hard work and the right skill. Mohammed Tanveer, a student of Masai School, is a testament to this statement but has had a tough road to reach this point. As a young boy studying in 5th standard, Tanveer had to drop out of school due to financial constraints and join a fabrication workshop as a welder. It was an accident at the workshop which sparked the fire in Tanveer to make it big in life. Today, Tanveer is all set to begin a career as a software engineer, proving to all that one does not need a degree, but the right skill to land a dream job.
 
Sharing his story, Mohammed Tanveer said, "Post the accident, I spent 3 months at home with nothing to do. My sister who was then studying medical transcription, inspired me to consider building my future. With her help I learnt to read and write English. With time I enrolled for a typing course which helped me land a job as a data entry executive. From here, I moved to other data entry jobs and slowly worked my way up to being an SEO specialist. For the next few years I worked in Digital Marketing, but I always aspired to build a career as a software professional. "
 
At his work place, Tanveer realised that despite having experience, several employees would have lower designations in comparison to individuals with a top university degree and less experience. He added, "I was initially apprehensive about beginning a career as a coder without an educational degree. This was when I came across Masai School's 6 month coding program and enrolled myself. The program has today enabled me with the right skills and in turn kick-started my career as a full-stack developer."
 
In India, the education system does not cater to all individuals on an equal level. To access quality education for a common man, the challenges are numerous. Social status and financial barriers are common hurdles in receiving quality education. In an attempt to break this cycle, Masai School has integrated the Income Sharing Agreement (ISA) model as a business practice. In principle, an income share agreement (or ISA) is a financial structure in which an individual or organization provides something of value (often worth a fixed amount of money) to a recipient who, in exchange, agrees to pay back a percentage of their income for a fixed number of years or to a ceiling of a pre-agreed total.    
 
At the outset of the meet, Prateek Shukla, Co-founder and CEO, Masai School, said, "Having the right skills is key in building a job ready workforce. With the growing technology, we need more people who are ready to adapt to the changes with skillsets that they can deploy as soon as they get into a job." He further added, "Companies today are seeing the value of skills over degrees. This will open more opportunities for many aspirants like Tanveer. Through Masai School's programs, our aim is to help more such individuals build their dream careers."
 
Masai School began operations in the month of June 2019, in the city of Bangalore. At present, it also has a branch in Patna and plans to graduate 1000+ students in the next 10-12 months. They offer an on-campus program on full stack software development in addition to a newly added online coding program. The courses consist of 1200 hours of coding, 100 hours of Soft Skills and 100 hours of building mathematical abilities over 24 weeks. Along with this, the course also brings 20 Guest Lectures, 2 Demo Days, 2 Hackathons, 20 Projects, 100 Challenges and 10 Mock interviews. Masai School will be graduating its 3rd batch of students shortly.