Freeing of restrictions and support for marine and agriculture produce will help India to increase its agri exports share in global trade
Says Sharad Kumar Saraf, President, FIEO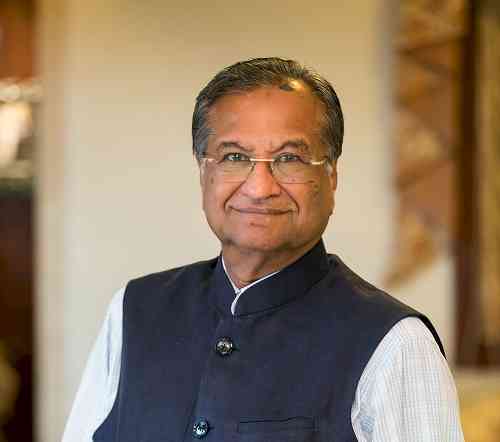 Mr Sharad Kumar Saraf, President, FIEO.
Ludhiana: Commenting on the announcement made by the Finance Minister today, Mr Sharad Kumar Saraf, President, FIEO said that it will open vistas of opportunities for exports and help in inclusive growth in the country benefitting our farmers. 
 
The announcement is most opportune as countries are looking towards India for processed food, marine, meat, fruits and vegetables, tea, rice and other cereals as country's are apprehensive to import edible products from China said Mr Saraf. We need to encash on such opportunities.
 
Removal of inter-state trade will help in exports in a big way as many states had put restrictions on sugar, rice, cotton etc depriving us to realise their exports potential in the past.
 
Amendment in Essential Commodities Act will not only enable better price realisation for farmers in respect of edible oils, oilseeds, pulses, onions, potatoes and cereals but will also help exporters to stock them for timely delivery as just in time is very crucial in inventory management.
 
India is all set to be the world leader in Marine exports, said FIEO President and the current downfall is very temporary. The creation of a separate Department of Fisheries in the budget and Rs 20,000 Cr fund for fishermen will help in achieving the targets 70 lakh tonnes fish production much before 5 years.
 
The strengthening of post production facilities like cold chains; storage infra & farm-gate projects will not only address wastages but will improve unit realization of our agri products.