Four village panchayats get sports kits in Gill Constituency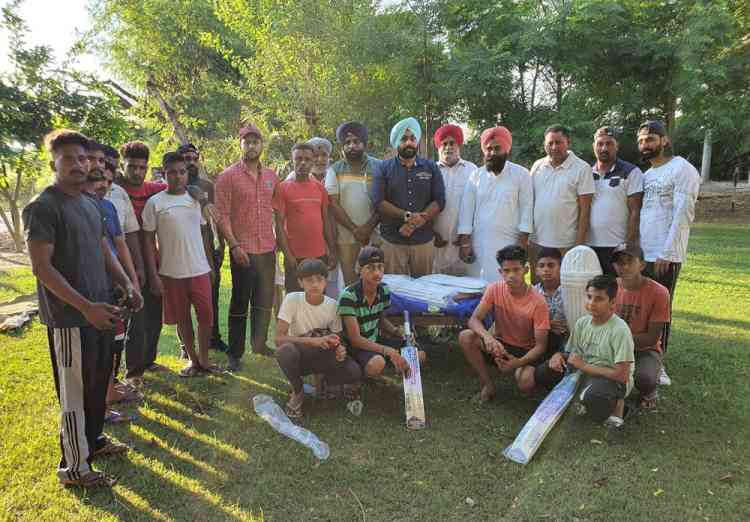 Ludhiana, September 17, 2021:  In a major push to produce quality players by creating sports environment at the grassroots level, sports kits were distributed to four village panchayats falling in Gill Constituency under Mission Tandarust Punjab on Friday. 
Municipal Councillor Harkaran Singh Vaid handed over the kits to the panchayats' heads. 
The spots kits of different games including basketball, cricket and others were given during the functions held in the villages.
He thanked Punjab Chief Minister Capt Amarinder Singh for launching Mission Tandarust Punjab to promote sports among the youths by distributing free sports kits 
and added this would certainly create the sports' environment in the villages. 
He told that this was need of the hour to promote the sports among the youths which could help them to excel in their lives and asked them to become ambassadors of their villages. 
He said the state government was leaving no stone unturned to ensure that Punjab emerges as a front runner state in the arena of sports under its Tandarust Punjab Mission. 
He sked the youths to work hard in their lives and told that the state government was giving much attention to channelize their unbounded energy in a positive direction by engaging them in the sports.