Four arrested in attempt to murder case by police 
The sleuths belonging to Punjab police have arrested four persons in an attempt to murder case which took place last year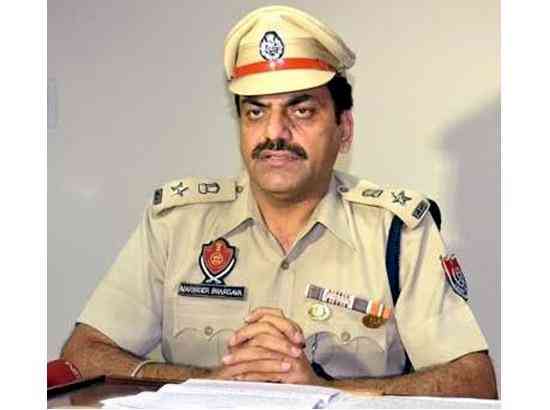 Narinder Bhargav, SSP, Ferozepur.


Ferozepur, January 20, 2022: The sleuths belonging to Punjab police have arrested four persons in an attempt to murder case which took place last year. 
While giving details, Narinder Bhargav SSP said that on August 13 last year, 4-5 unidentified persons attacked on one Pradeep Dhawan, posted as sub-postmaster at Cantonment Railway station during which Pradeep was shot injured. The SSP said that the police registered a case under sections 307, 323, 427, 34 IPC and 25, 27 Arms Act at cantonment police station against unidentified persons. 
"During the investigation, it came to fore that one Rahul Ghakhar, an agent of LIC used to visit Pradeep's office and had several quarrels over the commission with him. He wanted to teach Dhawan a lesson. He discussed the issue with his friend Gulshan, a resident of city area and both of them hatched a conspiracy to kill Pradeep. Gulshan took Rs. 70,000/- from Ghakhar and hired Karan Pehalwan, Gagan Soni and Davinder Kumar, to kill Pradeep. All the accused had criminal record", said SSP Bhargav. 
"On August 13, 2021 the accused chased Pradeep while he was coming home after his duty hours and shoot him near Saragarhi Gurdwara. Luckily Pradeep had a narrow escape however, he was injured in the incident", said SSP. 
The SSP said that the police has arrested the accused Rahul, Gulshan Kumar, Gagan Soni while Davinder is still absconding. "The other accused Karan Pehalwan is already lodged in Bathinda Central jail in some other kidnapping case", said SSP. 
"The police has also recovered two country made pistols (.315 bore) and two live cartridges from the accused", SSP further added. 
In other incident, the sleuths belonging to Crime Investigation Agency (CIA) arrested two accused identified as Robin and Jafar, both residents of cantonment area and have recovered 2 pistols (.32 bore) and 2 live cartridges from them. The accused have been booked under 25 Arms act at city police station (FIR No . 26 Dated 18.01.202).