Fortis Hospital performs complex pelvic surgery to save 17-year-old boy
The patient, had got an unstable pelvic fracture following a motorcycle accident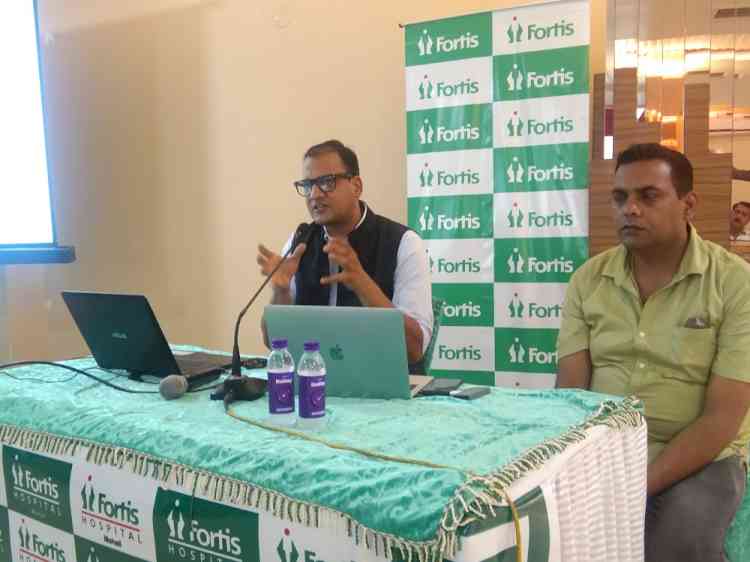 Yamunanagar: In an exemplary clinical excellence, the medical experts of Orthopaedics department at Fortis Hospital Mohali saved a 17-year-old boy from becoming bedridden for his entire span of life by performing a complex pelvic surgery.
The patient, had got an unstable pelvic fracture following a motorcycle accident. Pelvis is a ring-like bone, which if broken from two places, leads to an unstable injury which requires surgery to enable the patient to have a functional recovery. Statistics reveal that open pelvic injuries have a death rate of 25-30 percent and in case a patient survives, the outcome of the operation may not be satisfactory.
A team of doctors, led by Dr Sandeep Gupta, Senior Consultant, Orthopaedics, Fortis Hospital Mohali, successfully operated upon the patient. 
"A minimal invasive surgery was required to stabilise the pelvic bone of the patient and the surgery was performed, as required. Besides, an extensive post-operative rehabilitation plan was put to action, to help Priyanshu attain mobility at the earliest. He was able to get mobility within two days of the surgery and he started walking with the support of a walker. A drainage tube was also inserted in the patient's body to avoid spread of the infection", Dr Gupta said, adding that regular physiotherapy and rehabilitation regime was followed, which led to the patient's quick recovery.
However, the abdominal stool passage of the patient was closed for at least four months but he fully recovered on Wednesday and is now living a normal life.
Dr Sandeep Gupta further said that Fortis Hospital Mohali has an expertise in treating open pelvic acetabular fractures. "Best medical facilities were provided to the patient on the required time, which helped him to live a normal life post a major accident."
While lauding the efforts of the doctors, the patient said, "I had consulted several doctors initially but could not find the best treatment. I was suffering from acute pain in the pelvic area when the doctors handled my case with expertise. After the complex surgery and doctors' efforts, I was able to recover and walk properly in just 25 days."