Fortis doctors perform rare Bilateral Knee Replacement on a Hemophilia Patient
Author(s): City Air NewsDr Manish Mattoo, Dr Sachin Jadav, Dr Mahesh Rajasekharaiah & Dr Narayan Hulse (from left) explaining the rare knee replacement on the hemophillic patient. 48-year-old man from Chikkanna recovered completely to...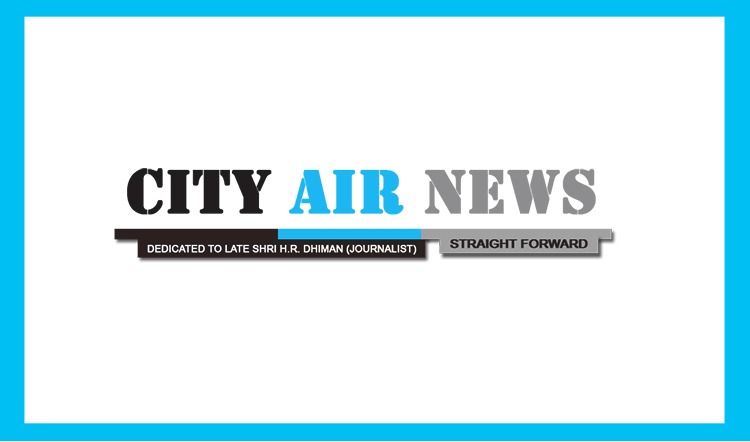 48-year-old man from Chikkanna recovered completely to resume daily activities with ease
Bangalore, January 23, 2018: Doctors at Fortis Hospital, Bannerghatta Road successfully performed a rare bilateral knee replacement surgery on a 47-years-old man suffering from Hemophilia here recently. The resident from Chikkanna was suffering from severe pain in both his knees impairing his ability to perform daily work. His severe condition of Hemophilia, a genetic disorder that leads to profuse and unstoppable bleeding along with poor blood clotting following any injury, made this bilateral knee replacement a unique feat of clinical excellence. The team of doctors were led by Dr Narayan Hulse, Additional Director, Orthopaedics along with Dr Sachin Suresh Jadhav, Consultant, Hematology and Bone Marrow Transplant at Fortis Hospitals, Bannerghatta Road in Bangalore.
Earlier, the patient was admitted with complaints of severe pain, difficulty in bending knees affecting his walking capability and perform daily chores. After evaluating and trying various medications, bilateral knee replacement was the only treatment to cure him of this lingering pain in his knees. However, the hemophilia condition made this a rare and challenging case.
Hemophilia is a genetic bleeding disorder in which the blood does not clot properly risking the life of a hemophilia patient following injuries or surgery. Due to this condition, the patient was prone to multiple joint bleeds or hemarthrosis since birth. These may be caused by minimal trauma and affects primarily joints like knees, ankles and elbows. With recurrent hemarthrosis of knees, it caused joint degeneration or hemophiliac arthropathy. With the help of some excellent treatment plan of recovery by the doctors, the condition of hemophilia was impeccably managed and the knee replacement was done without any complications. The clinical excellence of the case was proved when the patient recovered completely.
Dr Narayan Hulse, Senior Orthopaedic surgeon and Additional Director of Orthopaedics, Fortis Hospital, Bannerghatta Road, Bangalore said, "The patient had severe hemophilia destruction of the knee joints which had affected his basic activities of daily living. Therefore, there was an urgent need for knee replacement surgery. Generally, the knee replacement surgery is performed on people above the age of 60 but in this case due to repetitive bleeding in the joint, his joints were damaged at an early age with severe disabilities. Only sensible way to help him was to conduct a knee replacement. However, performing surgery was a complicated task in him, because of the potentially fatal bleeding risk. He had severe deformity (bending) of his knees, which required more surgical time, more bleeding and surgical difficulties. To normalise the blood clotting factors in his body, we performed a clotting factor replacement therapy (infusing artificial blood factor into the veins) before the surgery. This brought in confidence between us and the patient to proceed with the treatment."
Dr Sachin Suresh Jadhav, Consultant in Hematologist, Bone Marrow Transplant, Fortis Hospitals, Bannerghatta road said, "Patient's knee replacement surgery was a challenging task but the team of hematologists, lab, surgeons and the physiotherapists worked together to make it possible. We were extra careful regarding the internal bleeding in this case considering the condition of the patient. The blood factor injections were given to the patient two times a day for about 14 days to avoid any risk of internal bleeding. Simultaneously, we started physiotherapy to mobilize the leg movements which also played a big role in the recovery of the patient."
The patient, Mr Chikkana said, "I was suffering from Hemophilia since birth. However, my condition became severe when I was unable to walk and suffered severe pain, day and night. My knee replacement surgery went well. I am thankful to the team of Fortis hospitals who treated me well. I am recovering fast and will be visiting to the doctors for routine checkup."
According to the World Federation of Hemophilia (WFH), India has the second highest number of global patients with hemophilia A where most of the patients remain undiagnosed. This calls for more education and surveillance to the mass for prevention and care of this disease.
Date:
Tuesday, January 23, 2018