FOB organises painting and slogan writing competitions in AKAM and Covid Appropriate Behaviour
Vaccination Camp will be organised tomorrow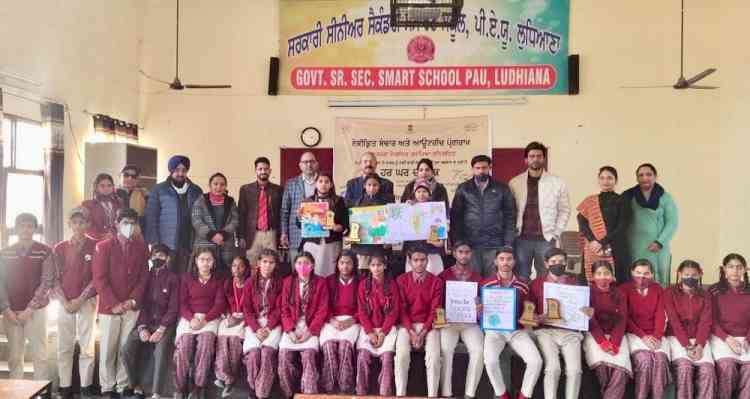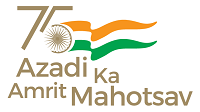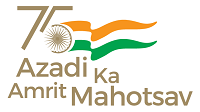 Ludhiana, December 23, 2021: Field Outreach Bureau (FOB) of the Union Ministry of Information and Broadcasting in coordination with the district administration organised two competitions on the themes of Azadi Ka Amrit Mahotsav (AKAM) and Covid Awareness at Govt Senior Secondary Smart School, PAU, Ludhiana, today. 
The drawing competition was on Azadi Ka Amrit Mahotsav in which ten students from various schools participated. Many amongst them were those who had already won district level competitions. In this category A slogan writing competition was organised under the theme of Covid Appropriate Behaviour in which 14 students from the venue school participated. 
History lecturer Rajneet Kaur addressed the student on Azadi Ka Amrit Mahotsav outlining how our ancestors fought with the British Govt to attain freedom for the country.
Field Publicity Officer Rajesh Bali, organising officer from the ministry said that the motive of organising these competitions was to inculcate the ethos of freedom struggle amongst the young minds and to teach them how to maintain the hard earned freedom and aware them for Covid appropriate behaviour to save the society from this pandemic. 
District Education Officer Lakhbir Singh, who was the Chief Guest, while addressing the students said that both the themes are some how inter connected now. As the country is celebrating 75th year of India's Independence, its also the time to liberate ourselves from the clutches of Covid pandemic by following Covid Appropriate Behaviour as prescribed by the government time to time. 
Later, prizes to first the three winners in both the categories were distributed by him. Winners of Drawing Competition include Khushboo, Jaipreet Kaur and Babita Jeet Rana. Whereas, Slogan Writing winners include Rishi, Vishal Parajapati and Manoj, respectively.
Judgement in both the categories was given by teachers from various participating schools. They were Satvir Singh, Mukesh Kumar and Rajinder Kaur for AKAM and Jagminder Singh, Manohar Singh and Parveen Kunar for Covid Appropriate Behaviour. 
Later, a nukkad natak on AKAM and Covid Appropriate Behaviour was also staged by the cultural troupe of the FOB.
On the second day of this programme, a special Covid Vaccination Camp will be organised tomorrow at Takshshila Vidya Mandir School, Green Enclave, Chudhpur Road, Jassian, Ludhiana.