Flourishing business in Gujarat lay proportional impact on demand for coworking office space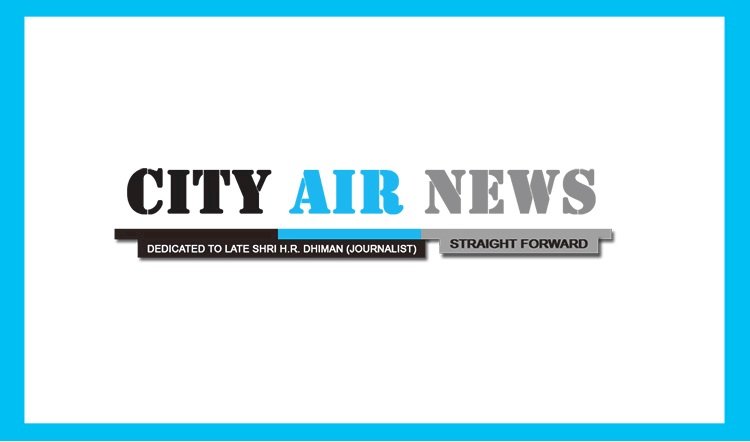 Space providers offer 'End-to-end customised office space solutions' to meet the demand from tier II & III cities
 
Mumbai, November 24, 2021: Comprehending the employment and industrial growth in Gujarat, MyBranch has opened new centres across various tier II and III cities of the state.
At present, the western coast state is one of the leading industrialised states in the country. There are 13 key industry groups that together account for around 82.05% of total factories and 95.85% of total fixed capital investment in Gujarat's industrial economy. Total exports from the state stood at US$ 60,587 million in 2020-21.
The growth of businesses and industries across Gujarat is laying a proportional impact on the demand for co-working office spaces. In order to accomplish this rising demand, MyBranch, a major office space solution provider is opening up new 'ready-to-move-in' office spaces laced with all amenities and facilities. With five new centres, MyBranch now has total seven centres across the state.
As industries and businesses are catching pace post the second wave, demand for smaller office spaces with basic amenities is reported from numerous small cities. Citing this demand, MyBranch is even opening up centres in smaller cities covering an average area of 1000 sq ft (each centre). Even though these centres are small, they are totally laced with all the amenities and office requirements. In most tier II and III cities of Gujarat, the demand for ready-to-move-in offices is generated from industries like NBFC, Edtech, IT/ITeS, Logistic, Fintech, BFSI and FMCG.
According to a recent survey by the National Statistical Office of Ministry of Statistics & Programme, Gujarat with its lowest 3.4% Unemployment Ratio (UR) has taken the frontal position in providing maximum jobs in the country. Also, there are several state government schemes for encouragement for industries like transparent policies, prompt loan assistance, labour reforms and simplification of the procedures for setting-up of industries in the state. This growth has opened new prospects for several organisations to set-up their offices or businesses in different parts of the state. Along with the demand for shared working space, several companies are now looking for virtual, managed, and small offices. And, MyBranch, following their motto of growing with clients and becoming more and more customer centric, has built customized office spaces depending on the specific demand from each city.
As per data, co-working culture is flourishing in small cities all over Gujarat because it's the optimum solution. Along with large and small companies and businesses, a lot of MNC's are also opting for coworking office spaces for their employees who work from remote districts.
MyBranch has realised the potential of the growing business and requirements in Gujarat and decided to accelerate the expansion process to meet the demands.
Kushal Bhargava, the Co-founder of MyBranch says, "Gujarat has great potential, not just for coworking industry but for business as a whole. In past few years, industries of various sorts have flourished in the state. At a time like this, our only motive is to grow with our clients and provide them not just the space but end-to-end office space solutions.
Post pandemic, the concept of coworking office spaces have transformed, along with office set-up, MyBranch offers a bouquet of services touted as end-to-end solutions. This includes IT infrastructural support, business grade internet, virtual address and on-demand provision of meeting/conference rooms, CCTV cameras, Cafeteria, parking space. We also allow the clients to showcase promotional props and do branding in their rented-out space. I think this is the sustainable way ahead."
With all the growth prospects in Gujarat, MyBranch is leaving no stone unturned to strengthen their network and penetrate deep into remote towns and districts. At present, MyBranch has office spaces in seven cities of Gujarat including five tier 2 & tier 3 cities and accommodating around 135 workstations. Currently, MyBranch has office spaces in more than 40 cities in the country and now plans to expand to 100 locations across India by end of March 2022.