FLO assisted entrepreneurs pavilion at styletatva showcases pickles made by gudumba and toddy sellers turned pickle makers
Author(s): City Air NewsPreeti, Sunitha, Maheshwari, Shradda, Kanchan and Megna, Gudumba and Toddy sellers turned pickel makers seen showing their Picke Products at StyleTatva. Hyderabad, August 11, 2019: FICCI Ladies Organisation's StyleTatva,...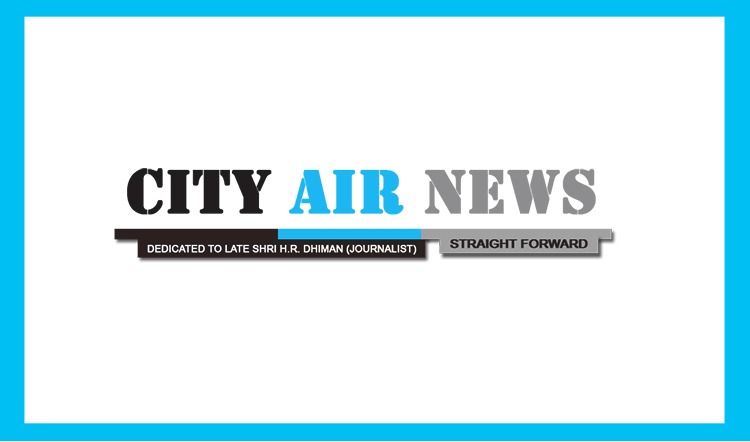 Hyderabad, August 11, 2019: FICCI Ladies Organisation's StyleTatva, a mega exhibition of Lifestyle and Fashion which is currently underway at Hitex has a unique pavilion, especially for FLO, Assisted Entrepreneurs.
Six women Preeti, Sunitha, Maheswari, Shraddha, Kanchan, Megna, all in the age group of in thirteen, except Sunitha who is 50 years old were formerly Guduma(illicity liquor) and Toddy Sellers from Dhoopet. But, this is a thing of past. They are now proud Pickle Makers. FLO has rehabilitated them as Pickle Makers.
In Dhoolpet area in the city and its by lanes, nearly 800 people said to have been involved in Gudumba making. And many families depended on earning from it. When Gudumba was banned in the year 2015, these women had no business and stayed back at home. All their spouses are auto drivers, except Sunitha's husband who is a furniture maker. For the past few years, the family was dependent on their auto driver husbands for their livelihood.
But, recently their fate is changed. Thanks to Prashanthi madam of Oxford High School in their locality at Chudibazar, they were introduced to a program on Pickle Making. Prashanthi with the intervention of Sona Chatwani, FLO Chairperson have organised Workshop on Pickle Making.
From selling toddy, 30 city women from Dhoolpet have become pickle makers, thanks to FLO. These women were provided free space at StyleTatva to assist them in marketing their pickles.
The Signature event of FLO StyleTatva is organised to raise funds to part-finance our initiatives in empowering women likes these women. The proceeds of the exhibition will go towards their empowerment and skilling shares, Sona Chatwani, Chairperson of FLO.
Nobody is 'bad' by birth. It's circumstances that make them like that says Sona Chatwani.
Thanks to FICCI Ladies Organisation (FLO), thirty women in Chudibazar, Zumerat Bazar in Dhoolpet in the city turned from "Toddy Sellers" to "Pickle Makers".
According to Sona Chatwani, the Agriculture initiative committee of FLO arranged recently a training program for them in Hyderabad who was into selling toddy.
30 ladies took training for wide varieties of pickle making. This initiative was aimed at empowering them financially and also gave those women flexibility of working from homes.
Six women, Preeti, Sunitha, Maheswari, Shraddha, Kanchan, Megna set up a stall at StyleTatva, which is attracting a lot of visitors. Before the StyleTatva, soon after their training, they bagged three big orders. One is for 13Kgs, another for 30 kgs. And all together they got 80 kgs of Pickles order. These orders came to them from overseas. These orders have come through FLO members. They have sold more than 80 kgs of pickles in the last three months. They sold pickles to schools, hostels, private hotels etc.
At StyleTatva they are exhibiting five varieties of pickles. They include Mixed Vegetable, Mango, Gongura, Tomato and Cutmirchi. A 65 or 70 grams of small dubba, box will cost Rs 70/-
On the day one of the StyleTatva on Saturday we sold pickles to quite a good number of visitors informs Preeti.
Sona Chatwani, FLO Hyderabad Chairperson, motivated us to be confident, be committed shared Sunitha.
Making Homemade Pickles was easier than these ladies thought. The four-hour workshop marked with their total involvement and excitement informed Sona Chatwani, Shurbra Maheshwari and others.
Prashanti FLO Committee Member-provided her school premises and supported staff with the training program. Radha Rani another member of the FLO actively pushed and help to initiative forward. Prachi Shah, another member of the FLO arranged free of cost spices from her Swastik Mirchi Store! And the entire agriculture team of the FLO lead Pickle Training initiative to support the Initiative along with Manjula Reddy and others.
Pickle-making, if used properly, can become a cottage industry and can engage these women year long. People are now preparing pickles not only for their self-consumption but also to sell. Pickle-making has become a cottage industry in certain markets informed Sona Chatwani.
Pickle is the traditional food item in India. If explored properly it can be a lucrative business opportunity for these and many other women informed Sona. Since it demands a very small capital investment, it can be started by any with taking minimum risk. It can be started with very little or no infrastructure. Market throws many opportunities as no Indian meal is complete without pickle. Besides domestic demand, there is an export market. And there are many varieties and wide scope and potential export. However, these women need to master technique and pickles that suit to different regions. So it is the easiest business our women can start as it is part of their regular domestic work.
Further FLO Hyderabad Chapter assures to help them to connect for sales through exhibition StyleTatva. FLO also promised to connect them through other catering services who could use pickles in bulk.
With the success of Pickle Making initiative, FLO has embarked on another initiative of working with Tribals near Tandur on one year project on Custard Apple Farming and Storage. Custard Apples have a very short shelf life. We will help farmers produce these fruits and make them available all through the year informed FLO. We will be working on this project for a year, Sona added.