Five-day 50th KVS National Sports Meet (Boys) 2019 concluded at LPU Campus
Author(s): City Air NewsKVS Jaipur region students under-17 group looking jubilant on lifting Winners' Trophy for Handball at LPU campus. Jalandhar, May 29, 2019: Five-Day 50th Kendriya Vidyalaya Sangathan's National Sports Meet (Boys)...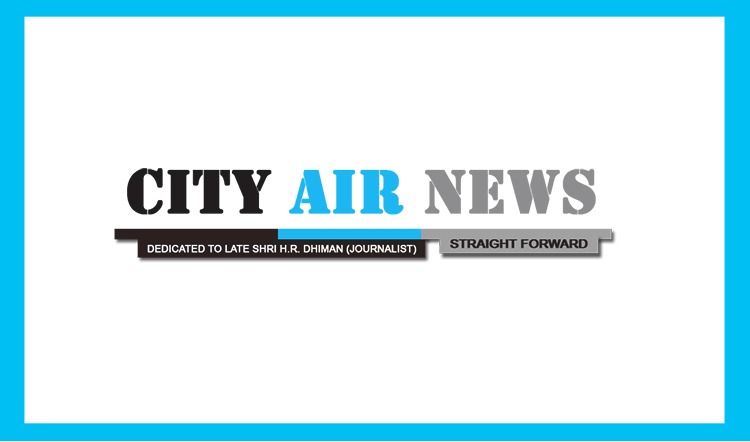 Jalandhar, May 29, 2019: Five-Day 50th Kendriya Vidyalaya Sangathan's National Sports Meet (Boys) concluded at Lovely Professional University (LPU) Campus, today. Participating students under 14 and 17 age groups were awarded with winners' trophies for first three positions, in the games of hockey & handball. KVS Gurugram Region Students (under-17) lifted National Winners' Trophy for Hockey; whereas, Varanasi Region Students (under 14) and Jaipur Region Students (under 17) lifted Winners' Trophy for Handball, individually. For this meet, 300 KV students from 22 regions had participated. The last-day of the 'Meet', today, witnessed the thrilling contests to secure the top honours in both handball and hockey matches.
In Hockey matches (under 17), Mumbai region grabbed the second position and Lucknow region gained third position by defeating Bhopal Region. In Handball matches under 14, Patna region got second position and Raipur region got third place. Similarly, under 17 age group competitions in Handball witnessed Raipur region at second position and Dehradun region at third place. KVS National Sports Meet (Girls) will also be held at LPU Campus from 18th to 22nd June 2019, where more than 500 girls from all across the country will participate.
While declaring the sports meet closed, Deputy Commissioner of KVS (Chandigarh Region) Dr Ranveer Singh inspired both winner and loser students alike and upheld disciplined and devoted representation of their individual region as the best achievement. Dr Singh advised participants: "You can make sports as career also as it is held in high esteems now-a-days." Thanking LPU Management, Dr Singh appreciated all arrangements made at LPU for smooth conduction of the games and the nicest staying endeavours for young students. Dr Singh shared: "The best facilities, as provided at LPU, can certainly promote maximum participation in sports activities country wide". He also expressed his gratitude towards LPU for providing the best of nationally and internationally qualified judges, referees for various sports competitions.
Prior to this, Coach and Mentor from Lucknow & Ahmedabad Regions shared that LPU proved a real "home" to all the participating students. On this occasion, Assistant Commissioners of KVS Chandigarh Region Dr T Rukmani and Indira Modgil were also present along with Regional Sports In-charge KS Sangha, LPU Dean Dr Sorabh Lakhanpal, Director Sports Dr V Kaul and many Principals, Mentors, Coaches from different KV Schools. Ms Renu and Mr Chandresh conducted the stage efficiently.