Fitness secrets from Pavitra Punia from Sony SAB TV's Baalveer Returns
Pavitra Punia is an Indian television actress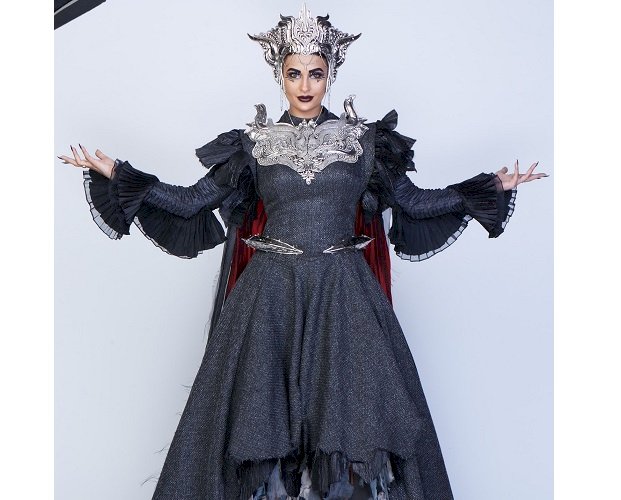 Pavitra Punia as Timnasa on Sony SAB's Baalveer Returns.
Pavitra Punia is an Indian television actress. She is known for portraying Nidhi Chhaabra in Yeh Hai Mohabbatein and Geet Dhillon in Love u Zindagi. She participated in Splitsvilla 3. She also played Simran Ahluwalia in Sawaare Sabke Sapne... Preeto and Paulomi Roy in Naagin 3. She has also worked in Honge Judaa Naa Hum as Anushka. Kavach... Kaali Shaktiyon Se as Ritu, Chandrika in Daayan. She is currently seen playing an evil fairy named Timnasa in the 2nd season of the popular SONY SAB TV sitcom Baal Veer, Baalveer Returns. 
•What does fitness mean to you?
Fitness for me is a lifestyle that I lead. As an artiste and also as an individual, fitness always has been an important aspect of my life. I believe a fit mind and body is capable of achieving anything.
•What is your fitness mantra?
I strongly believe in dividing my meals in portions and over the years I have found that portion control is really helpful. Eating the right meal in correct proportion is the first step to fitness.
•How do you keep a healthy balance between your mind and body?
It is crucial to have a healthy balance between your mind and body especially in today's day and age. Being in the entertainment industry, sometimes you tend to get caught up in the hectic and demanding schedule. I believe in taking a break and rebooting my mind. I feel meditation really helps to achieve that or any activity that you enjoy doing. Always break the monotony in life to have a healthy balance.
• While portraying a role of a super villian what fitness routine do you practice as you even perform your own stunts
I perform my own stunts in Baalveer Returns and I am blessed to have a flexible body. I was a very active kid and the flexibility that I attained during my childhood has fortunately persisted and it continues to help me. I do work out to maintain my agility but not every day.
•Following your demanding and hectic routine, any quick healthy snack you rely on?
I have a habit of keeping different nuts and seeds handy with me and during the break between the shots, I enjoy munching on them. They are really healthy option for snacks as it is packed with proteins, healthy fats, fibers and vitamins. It helps keeping me energetic throughout the day.
•One food item you simply cannot resist?
My weakness is Thai green curry. It is one dish I can never resist and I always make it a point to have an elaborate Thai meal on my cheat days.
•Any Fitness tip for your fans and viewers?
To all my fans, I would like to say that do not only rely on gym to attain fitness. You can work out at home as well by going for a run or doing crunches. There are several videos available these days which can guide you. I urge everyone to take some time out through the week and dedicate it to being fit even if it is through playing your favorite sport.