First novel coronavirus positive patient from Ludhiana discharged from hospital after treatment
Patients getting best treatment in district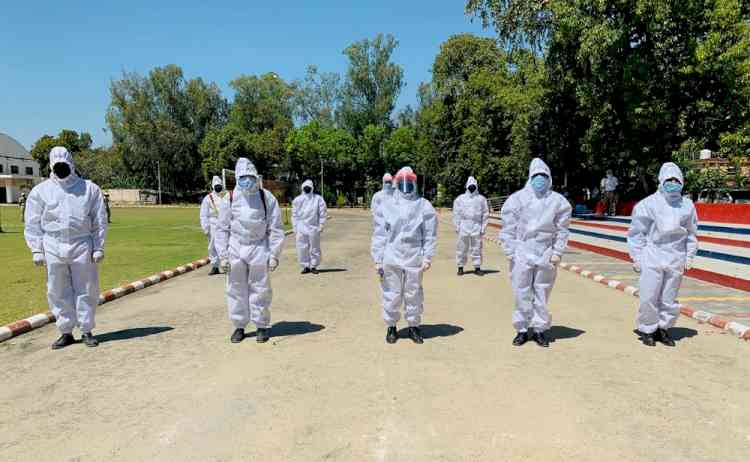 Ludhiana Police has made a team of twenty constables as emergency response team called COVID commandos.
•    TRAINING WORKSHOP FOR BETTER COORDINATION BETWEEN HEALTH DEPTT & DISTRICT ADMINISTRATION HELD AT BACHAT BHAWAN TODAY
•    PEOPLE SHOULD STAY INDOORS & FOLLOW DIRECTIONS OF GOVT: DEPUTY COMMISSIONER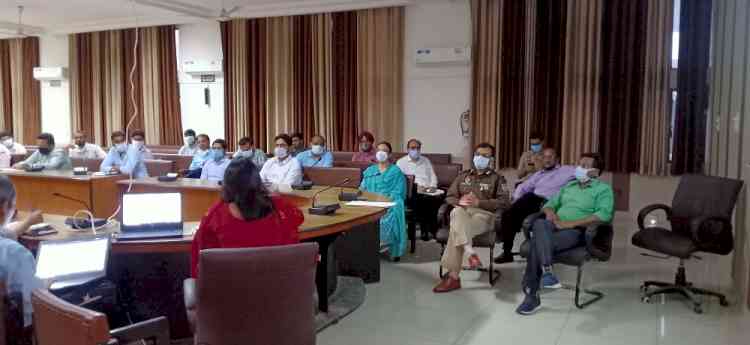 Ludhiana: In a good news for the residents, the first patient of Ludhiana have been discharged from the hospital after treatment. The patient was discharged from the hospital after second report of the patient came out negative.
    Deputy Commissioner Mr Pradeep Kumar Agrawal informed that all the COVID 19 positive patients are being provided best healthcare facilities in the district. He assured that elaborate healthcare arrangements have been made so that proper treatment is provided to the patients, if their sample comes out positive.
    He informed that the best way to keep yourself safe is to stay indoors and maintain social distancing. He urged the residents to follow all directions of the state government regarding curfew/lockdown. He informed that more than 130 FIRs have been registered against persons who violated the curfew/lockdown in areas falling under Police Commissionerate Ludhiana, whereas more such FIRs have also been registered in areas under Khanna and Ludhiana Rural police districts. He said that the entire district administration is working 24X7.
    The Deputy Commissioner said that cooked food as well as dry ration is being provided to the residents on daily basis and urged the residents not to hoard essential commodities.
    Later, a workshop for better coordination between health department and district administration officials, was held at Bachat Bhawan, here. During this workshop, the Deputy Commissioner motivated the doctors and all district administration officials clapped for them. He urged them that all protective gear would be provided to them because they are working really hard and are on the frontline. He asked them that all protocols and guidelines should be strictly followed by them. He also urged them that patients and their family members should be dealt with care and the doctors should keep a proactive approach. He said that all government officials should work as a team.
COVID COMMANDOES:
    Commissioner of Police Mr Rakesh Kumar Agrawal informed that Ludhiana Police has made a team of twenty constables as emergency response team called COVID commandos. He said that a total of four teams of five each have been formed, and each team has a lady member. He said that these commandos have been selected based on their physical fitness and self motivation from the district police. He said that these COVID commandoes have been given training by the doctors at Dayanand Medical College & Hospital.
    The Commissioner of Police said that they will ensure that proper protocols are followed while dealing with corona positive patients from police side. He said this will reduce the chances of infection catching up with police persons in dealing with corona positive suspects.