First mega job mela proves boon as around 1503 unemployed youths get jobs
50 Companies take part, 1835 youth appear in first mega job mela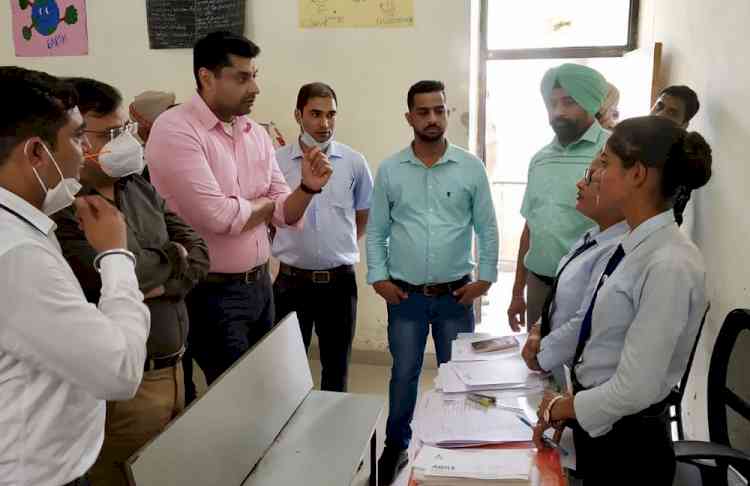 Ludhiana, September 10, 2021: The first mega job mela organized by the state government under the Ghar-Ghar Rozgaar scheme at the ITI campus on Thursday proved a boon for the unemployed youths as a total of 1503 youths had been appointed by the companies during the fair. 
As many as 1835 unemployed youths had participated out of which 1503 were selected by 50 leading companies and industrial tycoons including ICICI Bank, Axis Bank, Vardhman, Centrex Industries, Seth industries, Capital Trust Bank, Exide Life, Quess Corp, LIC, Coca Cola, Edelweiss Tokio, Crossland, Pukhraj Healthcare, Shri Ram Insurance, Multi Skill Development Centre and others. 
The selected youth would salary package ranging from Rs 10,000 to Rs 35,000 per month plus incentives.
Divulging the details, Punjab Youth Development Board chairman Sukhwinder Singh Bindra said that the job fairs are being organized to fulfil the dream of Punjab Chief Minister Captain Amarinder Singh's to provide jobs to every unemployed youth across the district.
He said that the district administration has already roped in more than 200 companies to provide jobs to the youth through such job melas. He told that the second would be organized on September 13 in Gulzar Group of Institutes in Khanna, and third on September 15 in SRS Government Polytechnic College of Girls and the last fair would be held on September 17 in CICU Focal Point.
Deputy Commissioner Varinder Kumar Sharma exhorted the youths to avail maximum benefits of upcoming job fairs in the Ludhiana.