First ever Punjabi film on OTT 
''Jinne Jamme Saare Nikamme' sees great success on ZEE5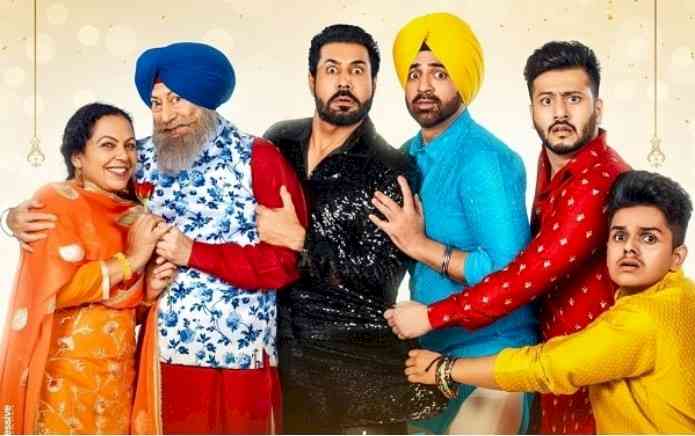 In just 1 week after its release, Binnu Dhillon and Jaswinder Bhalla starrer 'Jinne Jamme Saare Nikkamme' has received a fantastic response on the platform across 190+ countries. The film has been gaining great reviews and positive word of mouth, making it a must watch.
 
Manish Kalra, Chief Business Officer, ZEE5 India said, "It feels great to plan a market launch and see its success early on, thanks to all the hard-work put in by the talent and our wonderful team. We were confident about Punjab as a market from the word go and knew that if meaningful, entertaining content is presented here, it will surely see a great response. With the kind of feedback we have received for 'Puaada', we were keen to how viewers would react to 'Jinne Jamme Saare Nikamme' and we are glad that it has been immensely positive. We had promised a great line-up of Punjabi films and we will keep up to that commitment. There's lots more in store." 
 
Producers Harman Baweja and Vicky Bahri said, "We were excited from the word go as we geared up to premiere the first Punjabi film on OTT! 'Jinne Jamme Saare Nikamme' saw a successful launch on India's home-grown platform ZEE5 and we could not be happier with the tremendous response the movie is getting from across the globe! Looking forward to many such collaborations in future and grateful and thankful to the entire team!"
 
A family comedy drama, 'Jinne Jamme Saare Nikamme' is based on the story of a family dealing with the unexpected family planning of an elderly couple, which leads to social embarrassment. The film not only shares a social message, but also defines family values wrapped in situational comedy.
 
ZEE5, in association with Baweja Studios presented the first ever Punjabi film on OTT. The film stars Binnu Dhillon, Jaswinder Bhalla, Seema Kaushal and Pukhraj Bhalla along with new talented actors in the Punjabi entertainment industry like Maninder Singh, Deepali Rajput, Bhumika Sharma and Armaan Anmol. The film is directed by Kenny Chhabra and written by Naresh Kathooria.